The Surprising Inspiration Behind Loki's Miss Minutes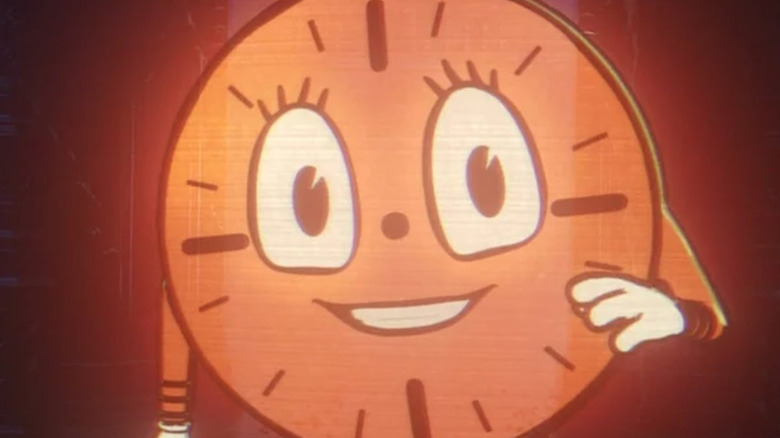 Marvel Studios/Disney+
The Disney+ miniseries "Loki" introduced its fair share of crazy concepts into the Marvel Cinematic Universe. Before the series premiered, things like the multiverse and the Time Variance Authority were all distant dreams relegated to the realm of comics. Thankfully, when the time came for these concepts to get translated into the MCU, the writers of "Loki" devised a clever character to help explain all that odd information to audiences. Her name is Miss Minutes, and she is a talking, living clock cartoon voiced by Tara Strong.
Thanks to her unique design, Miss Minutes is the type of character that stands out. Though she's only in a few scenes across the six episodes of Season 1, MM never fails to grab the viewer's attention, even when explaining complicated stuff like alternate universes. Part of this is, of course, thanks to the twangy Southern accent Strong gives the character. However, it's also a testament to the writers of "Loki," who use her design and dialogue to the best of her expositional abilities. Because of that, you might be fooled into thinking that MM is a wholly original idea. However, there's actually a surprising inspiration behind the character.
Miss Minutes is equal parts Jurassic Park and Felix the Cat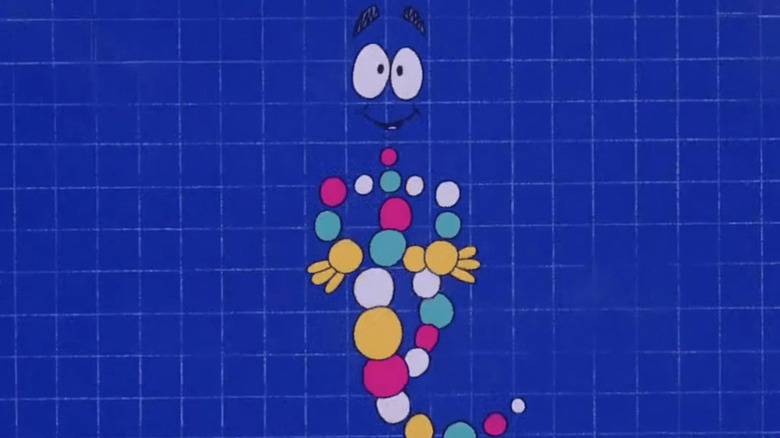 Universal Pictures
True to her nature as both a cartoon character and an expository vehicle, Miss Minutes draws on the design of two extremely iconic toons from the 20th century. The first, "Loki" director Kate Herron told The Wrap, is the 1920s cartoon character Felix the Cat. This can be seen in her animation, which harkens back to the design philosophies and techniques of early cartooning. Likewise, MM's purpose as an educational tool for the viewer goes back to Mr. DNA, the animated double helix who explains the cloning process in the first "Jurassic Park" film.
On top of being enjoyable inspirations for the character, these two elements also align with the crew's idea that the TVA should be ironically low-tech. "I really like the idea that the people at the top of the tree were not using the most futuristic-looking technology," Herron said. "They're not in the past, and they're not in the future."
Coinciding with the TVA's mid-1980s aesthetic, the crew used a delightfully low-tech method to provide a Miss Minute stand-in for scenes where she interacts with live-action characters. According to an interview Herron did with the Los Angeles Times, MM was represented on set by a lamp with cardboard eyes stuck to it. This allowed them to account for both MM's height and illuminating effect on the area around her. In total, everything about MM makes her seem stuck outside of time, neither outdated nor futuristic.