Robert Downey Jr. Poses With Benedict Cumberbatch On Avengers: Infinity War Set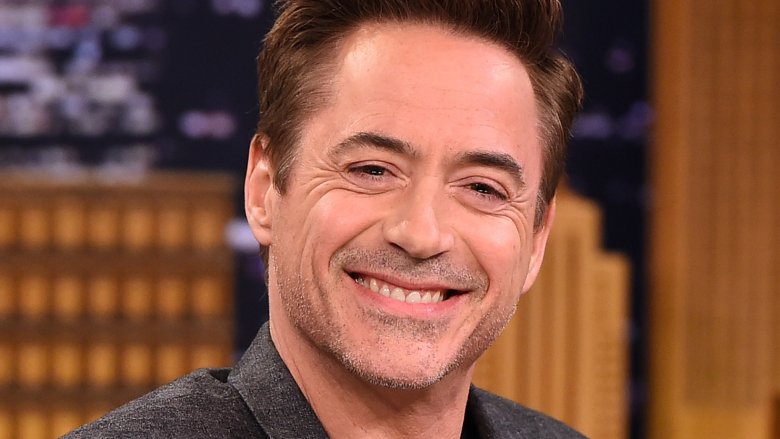 Getty Images
Iron Man, Doctor Strange, Wong, and the Hulk walk into a bar in a new Avengers: Infinity War set photo courtesy of Robert Downey Jr. The actor shared the pic on his Twitter account Wednesday, adding the captions, "Forks, tongs, cans + bottles + a Wong... Help us #healthenet #afeastoffriends #AvengersInfinityWar #beardbros #sciencebros #benedictsquared."
The pic, which you can view at the bottom of this article just shows the group at lunch, so it doesn't offer many hints to the film– at least on the surface. If you look closely, Downey Jr.'s shirt is ripped right around his heart area, which could mean that Tony will be suffering from some health problems in the upcoming movie. 
It won't be just health problems plaguing Iron Man in the movie. He and a group of Marvel superstars will team up to face off against Thanos, and they could face an even bigger villain, with reports saying that Thanos' lieutenants The Black Order will appear. Luckily, though, the team will have a lot of back-up, with everyone from Captain America to the Guardians of the Galaxy to Spider-Man set to appear. Star Scarlett Johansson revealed in a recent interview that one scene in the film features over 30 characters at once, so expect some massive battles.
Not much is known about the plot of Infinity War, which is currently filming back-to-back with the untitled fourth Avengers film. Chris Evans recently said that the two movies will "wrap everything up" (including his time as Captain America and likely Downey Jr.'s as Iron Man), and, if we're betting on it, part of that wrapping will include the deaths of quite a few prominent characters. We'll have to wait and see, though, as Infinity War isn't due out in theaters until May 4. While we wait, prep by seeing every character who has been confirmed thus far.
Forks, tongs, cans + bottles + a Wong... Help us #healthenet #afeastoffriends #AvengersInfinityWar #beardbros #sciencebros #benedictsquared pic.twitter.com/kjvCmC5Mk8

— Robert Downey Jr (@RobertDowneyJr) June 21, 2017