The One Time Benedict Cumberbatch Went Too Far Filming Power Of The Dog, According To Jesse Plemons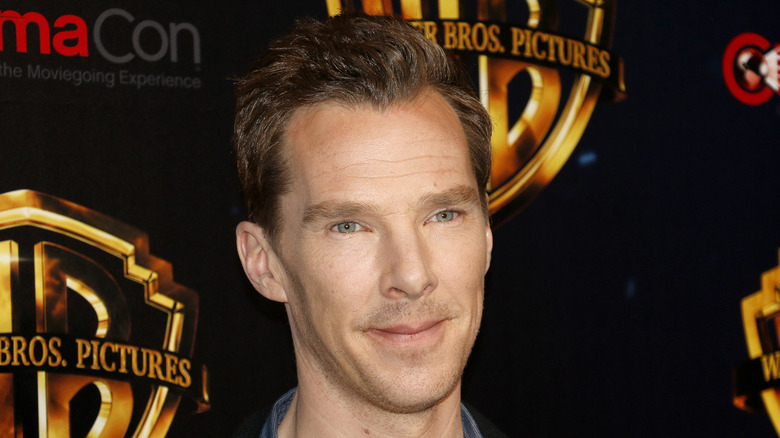 Tinseltown/Shutterstock
"The Power of the Dog" is the latest film directed and written by Academy Award-winner Jane Campion. The story, set in Montana in 1925, centers around brothers Phil (Benedict Cumberbatch) and George Burbank (Jesse Plemons) who run a prosperous ranch. The film is generating Oscar buzz and recently won three Golden Globe Awards for best drama, best supporting actor, and best director. The heartbreaking film could earn Campion — only the second woman ever to receive an Oscar nod for best director (via The Hollywood Reporter) — another nomination.
In the film, George marries a local woman named Rose (Kirsten Dunst), which angers his controlling and vindictive brother. Phil begins to psychologically torture George's new wife, which includes bullying Rose's intelligent and sensitive son, Peter (Kodi Smit-McPhee). Phil also takes every opportunity to belittle his brother, regularly hurling insults and mocking names at George.
Cumberbatch has been earning rave reviews for his bracing turn and based on interviews with the cast of the film, it sounds like he went to great lengths to portray Phil. Cumberbatch even got so into character that there was one instance where he pushed things a bit too far.
One of Benedict Cumberbatch's in-character insults bothered Jesse Plemons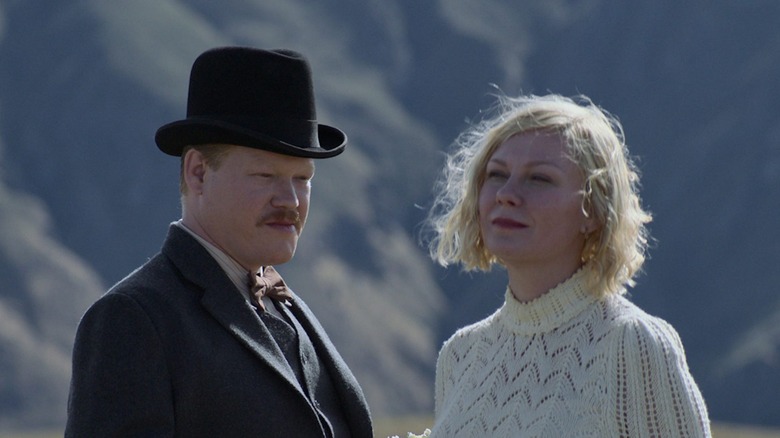 Netflix
In an interview with Variety, Jesse Plemons recalls an incident when Benedict Cumberbatch took his method acting too far while filming "The Power of the Dog." "There was one time he got under my skin. He was like, 'Hey, big boy.' It wasn't 'fatso.' I feel like a few people in life have been like, 'Hey, big boy,' and I was like, 'Goddamn it. What the f***,'" Plemons said.
The slight was unintentional, but Plemons did speak to Cumberbatch about the remarks later. Cumberbatch immediately apologized after Plemons told him the exchange "pissed me off," and it sounds like Plemons was quick to let bygones be bygones and understood it was part of the process.
Cumberbatch revealed to Variety that Campion was adamant that he stay in character while on set. He said Campion introduced him to the crew as Phil, and said they wouldn't meet the actor out of character until filming had wrapped. "That just gave me permission to commit to this character whose behavior is at times repugnant, and not feel apologetic or embarrassed or self conscious about it in any way," Cumberbatch said.
So, rest assured, Cumberbatch and Plemons have no ongoing beef, especially since the British actor simply got carried away while in character.