Jurassic World: Fallen Kingdom Wraps Filming This Week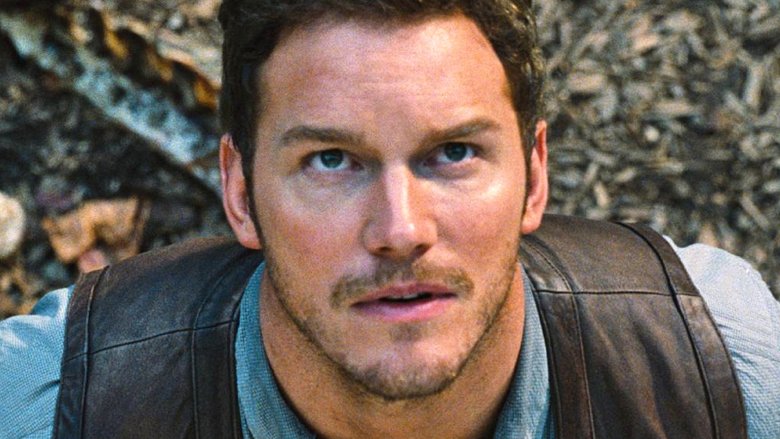 We're getting closer and closer to seeing the Jurassic World sequel on the big screen. Producer Frank Marshall revealed on Twitter recently that principal photography will wrap this week, putting the film well on track for its planned 2018 release.
The sequel, which will be titled Jurassic World: Fallen Kingdom, will bring back Chris Pratt's Owen and Bryce Dallas Howard's Claire, alongside new characters played by Justice Smith, Toby Jones, Rafe Spall, Daniella Pineda, Geraldine Chapman, and Ted Levine. 
The sequel will have quite a few Jurassic Park connections, including the return of Jeff Goldblum and the introduction of James Cromwell as Benjamin Lockwood, the former partner of Richard Attenborough's John Hammond, the original founder of the park. "We developed the technology of being able to plum the genes," Cromwell previously said of his character. "So I am trying to deal with the blowback from what we have done."
Screenwriter Colin Trevorrow previously teased that the movie will be a "parable for the treatment animals receive today," and has said that it will go places the franchise has never gone before (which could mean it's headed underwater). While he seems optimistic about the movie and says he thinks it may even top the first film, he and director J.A. Bayona have kept mum on specific details about the film's plot, leaving fans wondering what tricks the film has up its sleeve.
Jurassic World: Fallen Kingdom isn't due out until June 22, 2018, and there will likely be some reshoots and additional photography done in that time. Still, though, with principal photography done, we're getting closer to at least seeing a teaser trailer for the highly-anticipated blockbuster, which could help to unlock some of the film's many secrets. While we wait to see what new horrors the sequel will bring, see how the cast of the original Jurassic Park should look based on the book.
As JW2 wraps up it's final week, a big thanks and lots of dancing for fantastic London and Hawaii crews! @JurassicWorld #JurassicWorld2 pic.twitter.com/29iXTxKCL7

— Frank Marshall (@LeDoctor) July 3, 2017