Jurassic World Sequel Gets An Official Title, Poster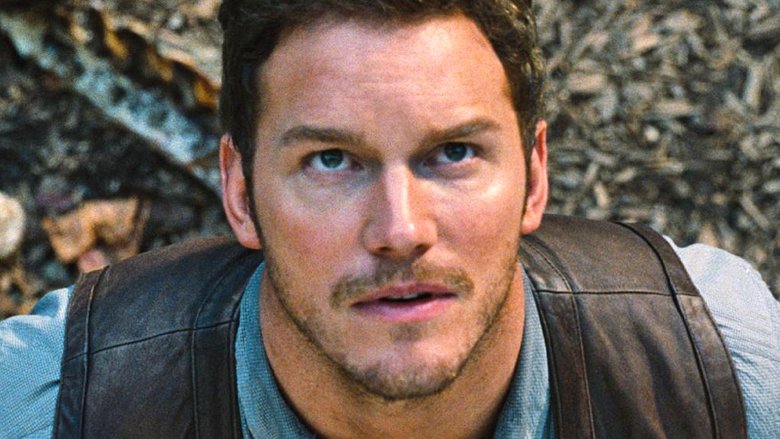 The Jurassic World sequel finally has an official title. Filmmakers announced on the movie's official Twitter page Thursday that the upcoming film will be called Jurassic World: Fallen Kingdom, also releasing a new poster featuring the tagline "Life finds a way." You can view the poster at the bottom of this article.
The tagline refers to an uh-less version of the line uttered by Jeff Goldblum's Dr. Ian Malcolm in the original Jurassic Park. "If there's one thing the history of evolution has taught us, it's that life will not be contained, life breaks free, it expands to new territories and it crashes through barriers, painfully, maybe even dangerously, but, uh, well there it is," he says before delivering the famous line. Considering Goldblum is set to return for the sequel, we can only hope that we'll get to hear one of his cautionary speeches again.
Goldblum's return isn't the only connection to the original Jurassic Park, either. New star James Cromwell previously revealed that his character Benjamin Lockwood is the former partner of Richard Attenborough's John Hammond, the original founder of the park. "We developed the technology of being able to plum the genes," he said. "So I am trying to deal with the blowback from what we have done."
Aside from Goldblum's return and the small details Cromwell revealed, very few concrete details are known about Jurassic World: Fallen Kingdom yet. We do know that Chris Pratt's Owen and Bryce Dallas Howard's Claire are both set to return, alongside new characters played by Justice Smith, Toby Jones, Rafe Spall, Daniella Pineda, Geraldine Chapman, and Ted Levine. 
Screenwriter Colin Trevorrow previously teased that the movie will be a "parable for the treatment animals receive today," and has said that it will go places the franchise has never gone before (which could mean it's headed underwater). While he seems optimistic about the movie and says he thinks it may even top the first film, he and director J.A. Bayona have kept mum on specific details about the film's plot, leaving fans wondering what tricks the film has up its sleeve.
Jurassic World: Fallen Kingdom isn't due out until June 22, 2018, so it could be a while before we get to learn more, but having an official title is at least a step in the right direction. While we wait to see what new horrors the movie will bring, see how the cast of the original Jurassic Park should look based on the book.
In one year, life finds a way. pic.twitter.com/32Cu62xn1Y

— Jurassic World (@JurassicWorld) June 22, 2017