The Surprising Actor Tony Hale Was Compared To Before Arrested Development - Exclusive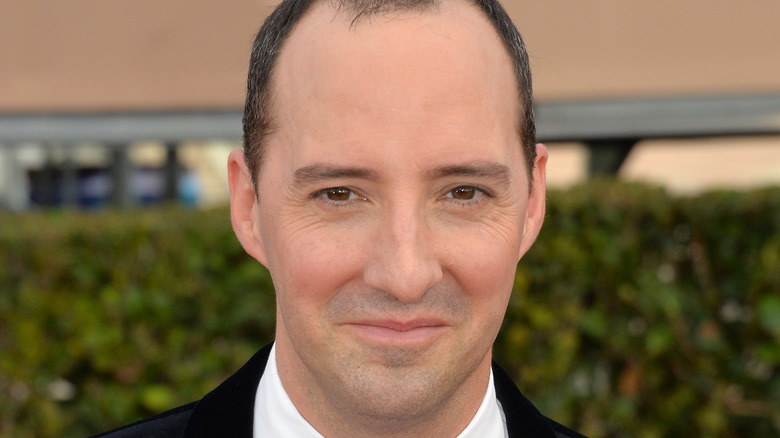 Featureflash Photo Agency/Shutterstock
There are a lot of ways that some of your favorite actors got their start as performers. For example, Leonardo DiCaprio pretty famously got one of his first movie roles in "Critters 3." However, he also found early success in commercial work when he appeared in an ad for Bubble Yum Bubble Gum.
Another famous actor who got their start in commercial work is the star of "Arrested Development" and "Veep" Tony Hale. Before he became Buster Bluth, Hale featured in multiple comedic ads. He played a penny-pinching husband trying to cut down on baby costs as his wife is giving birth for Citibank, and he lip-synched along with Styx's "Mr. Roboto" for Volkswagen — which was actually referenced in an episode of "Arrested Development."
During those commercial days, Hale reminded people of a surprising comedic actor. During an exclusive interview with Looper, the titular voice of "Poupelle of Chimney Town" told us all about the actor comparison that nearly held him back from stardom.
Friends could've cost Tony Hale his sitcom career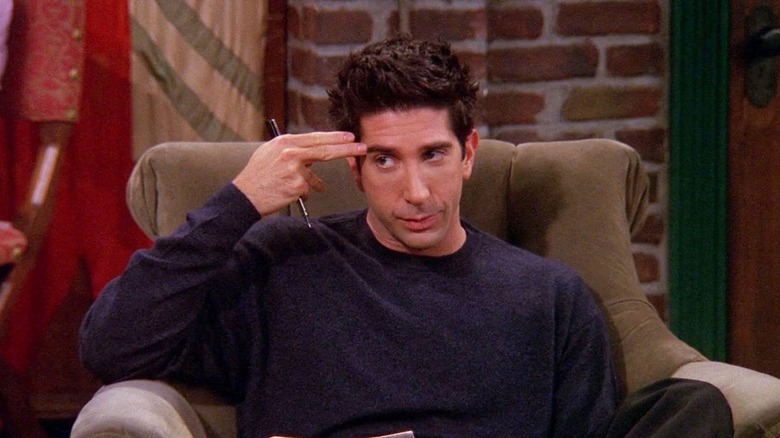 NBC Universal
"Arrested Development" is a comedy that bridged people from the end of the '90s era of "Seinfeld," "Frasier," and the like to the more modern talking head shows like "The Office" and "Parks and Recreation." The biggest sitcom of the '90s, "Friends," was still going in the early 2000s.  As casting began for "Arrested Development" in 2003, it was the success of "Friends" that could have kept Tony Hale from becoming Buster Bluth.
"I would do commercials for many, many years in New York and I was just kind of labeled a commercial actor," Hale explained to Looper. "And my type was the quirky guy, not all there. Somebody described me as a not so good looking David Schwimmer. And I said, 'What if somebody doesn't think David Schwimmer's good looking? Then I'm screwed.' I was always seen as a commercial actor and I always wanted to do comedy and sitcom. And so I would say 'Arrested Development' was kind of that kind of breaking through that I was really super grateful for."
Thankfully for us, being a "not so good looking" Ross Geller didn't prevent Hale from becoming one of the funniest sitcom actors of the 2000s and beyond. 
"Poupelle of Chimney Town" is now playing in theaters.