Nick Fury Rumored To Appear In Captain Marvel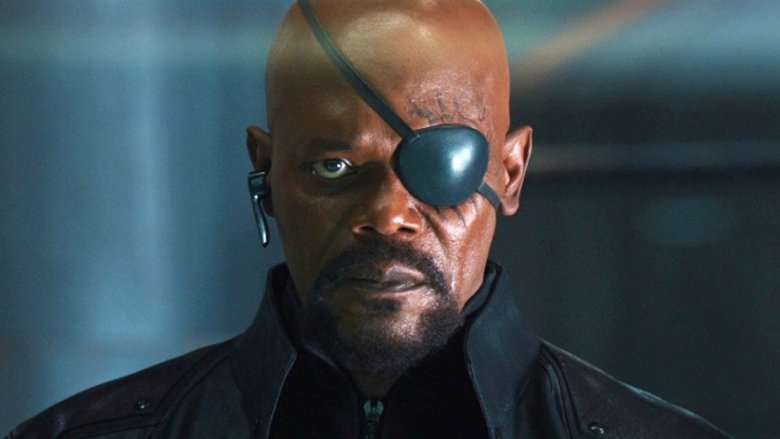 Nick Fury might help another superhero enter the Marvel Cinematic Universe.
Rumor has it (via Omega Underground) that Samuel L. Jackson will reprise his Avengers role in Captain Marvel, the upcoming flick starring Brie Larson. The report also claims that shooting for the movie will begin Jan. 8, 2018, which is pretty close to the start date that Marvel Studios president Kevin Feige previously mentioned.
We haven't seen Fury since 2015's Avengers: Age of Ultron, and while that wasn't all that long ago, the character will have been absent from the MCU for seven films (barring a surprise appearance in Thor: Ragnarok or Black Panther). The next time we expect to see him is in Avengers: Infinity War, slated for release May 4, 2018. Of course, Larson will introduce Captain Marvel in that movie, too, so Fury could first interact with her then. 
It would certainly make sense for Jackson to team up with Larson as they've been working together a lot lately. They appeared together in Kong: Skull Island, and Jackson co-stars in Larson's directorial debut, Unicorn Store, which arrives later this year.
Anna Boden and Ryan Fleck (Mississippi Grind) will co-direct Captain Marvel from a script by Meg LeFauve (Inside Out) and Nicole Perlman (Guardians of the Galaxy). It's expected to hit theaters March 8, 2019.
While we wait for confirmation (which could be a while), check out a few MCU mysteries we're still trying to comprehend.