Tom Holland Found Out He Had Been Cast As Spider-Man By Reading About It Online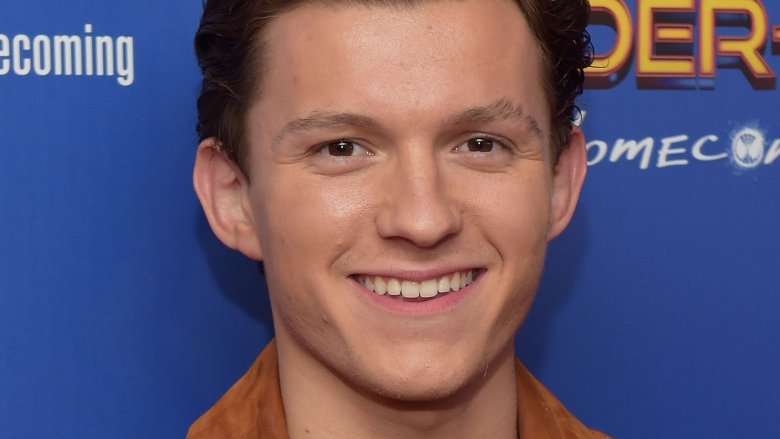 Getty Images
Sometimes you hear about huge news in the strangest ways. Spider-Man: Homecoming star Tom Holland revealed in a recent interview with Entertainment Weekly that that was the case when it came to him landing the coveted role of Peter Parker, with the actor actually learning of his casting online before being told.
Marvel Studios president Kevin Feige said that casting the character was a difficult task, but he said that he never thought of it as a third casting after Tobey Maguire and Andrew Garfield. "That was our whole idea about introducing him in [Captain America:] Civil War," he said. "It's like– surprise! There's been a Peter Parker in this universe the whole time! You just hadn't met him yet."
Feige says they had casting agents looking at some 7,000 possible Spider-Men, with a select few being chosen to read opposite Robert Downey Jr., whose Tony Stark serves as Peter's mentor. "Having the charisma to have the camera care that you're even a speck when you're on screen with Robert Downey Jr. is a tall order," said co-producer Amy Pascal.
However, Holland quickly proved he was up to the task, with Pascal saying he was "magical" from the very first on-camera test. "He's as excited to be playing Peter Parker as Peter Parker is about getting to be Spider-Man," said director Jon Watts. It also helped that Holland's dance and gymnastics background (which included him doing multiple backflips during his audition) made him able to embody Peter both in the suit and out. 
"If we searched and said: we want somebody who can be Peter Parker and be Spider-Man in the costume it would have been impossible," said Feige. "We never would have even thought to ask! The notion that Tom could do it and not only be such an amazing Peter Parker but also the best Spider-Man stunt person ever... he'd be giving tips to the stuntmen on how to pose and land!"
All of this culminated in what should have been the call of a lifetime for Holland: Feige notifying him that he had been cast as Spider-Man. However, Holland's casting ended up leaking out online before he could be notified. "I had been auditioning for five months," Holland said. "I'd worked so hard and it'd been a month since I'd heard anything so I thought, 'Well, I haven't gotten it.' Then one day I'm scrolling through Instagram and Marvel posted this thing about finding out who the next Spider-Man is by going to their website. I thought, what? So I went on the site and it said my name. I freaked out. Everyone in my house was screaming. My poor dog was terrified."
Holland will get to continue living out his "dream come true" when Homecoming is released on July 7, with two sequels set to follow after that along with an appearance in Avengers: Infinity War. Homecoming also stars Jon Favreau, Michael Keaton, Marisa Tomei, Jacob Batalon, Zendaya, and Donald Glover. The movie is based on a script from Watts, John Francis Daley, Jonathan Goldstein, Christopher Ford, Chris McKenna, and Erik Sommers. While we wait for the film to be released, see how Holland got ripped to play the big screen hero.