The Creepiest Crime Scene From CSI Season 1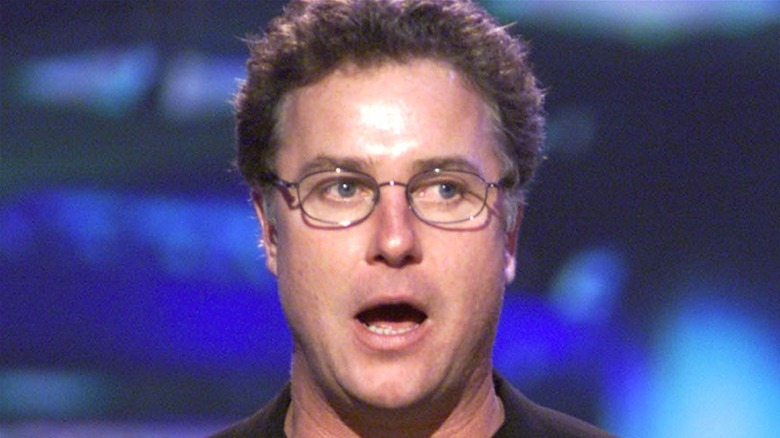 Frank Micelotta Archive/Getty
Captivating audiences for 15 seasons from 2000 to 2015 on CBS, the iconic police procedural "CSI: Crime Scene Investigation" set a high bar for similar entries in the genre in the years to come. Encompassing an expansive universe of similar forensic investigatory series, the sprawling "CSI" TV empire would eventually grow to include sister shows like "CSI: Miami," "CSI: New York," and "CSI: Cyber," as well as a follow-up franchise, "CSI: Vegas."
But before all the success, spin-offs, and revivals, there was "CSI" Season 1. It didn't take the series long to introduce audiences to some pretty macabre and disturbing cases. Season 1 sees the team investigating everything from deadly frat hazing rituals to an ultra-smart serial killer who always appears to be one step ahead of the police. With such a broad range of shocking crimes to choose from, what do fans feel is the absolute creepiest crime scene from the very first season of "CSI"?
The harrowing twist in CSI's Blood Drops episode was a true shocker
The following includes discussions of sexual abuse.
The "CSI" Season 1 episode "Blood Drops" opens with four family members murdered in a suburban home. The only survivors of the massacre are two sisters, young Brenda (Dakota Fanning) and her older sibling Tina (Allison Lange). It's eventually revealed that Tina orchestrated the murder of her family following years of sexual abuse at the hands of her father while her mother and brothers did nothing. In fact, in one of the most disturbing twist endings in "CSI" history, it's revealed that Brenda is actually the child of Tina and her own father.
Fans of the show found the revelation of the episode's central mystery decidedly unsettling. Not only is the subject matter highly disturbing but the fact that the murder victims from the beginning of the episode that viewers might have sympathized with ended up having such dark secrets adds an extra creepy layer. Posting on a YouTube compilation of scenes from "Blood Drops," commentor namerre wrote, "20 years later and still one of the most disturbing episodes of TV I've ever seen. My jaw hit the floor when the twist was revealed!" 
YouTuber jms3spinoon had to agree, writing, "What a disturbing episode. Dakota Fanning's portrayal of Brenda just breaks your heart." Despite the fact that she had her family killed, some commentors couldn't help but have sympathy for Tina, including one who wrote, "I feel so sorry for the teen at the end she was failed by so many people ..."
Season 1's "Blood Drops" set the bar high for disturbing crime scenes on "CSI."
If you or anyone you know has been a victim of sexual assault, help is available. Visit the Rape, Abuse & Incest National Network website or contact RAINN's National Helpline at 1-800-656-HOPE (4673).