Jennifer Aniston Agreed To Do Season 10 Of Friends Under One Condition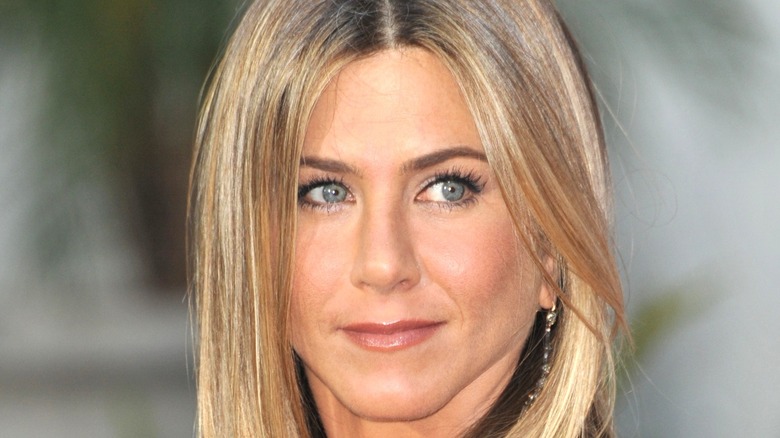 Featureflash Photo Agency/Shutterstock
From 1994 to 2004, fans spent many Thursday nights tuning in to watch a group of friends living and loving in New York City. From the stellar chemistry of its six main cast members to having one of the most catchy and recognizable TV theme songs in history, "Friends" cemented itself as a television phenomenon. Few sitcoms have the honor of being so loved by so many. Thanks to syndication and streaming, even years after the series officially wrapped up with its final episode, its high popularity continues today.
It's very impressive for any television series to have 10 seasons, and while the final outing ranks a little lower compared to earlier seasons, it's clear that "Friends" managed to go out on a strong note. Plot-wise, every character gets satisfying conclusions to their stories, and as far as ratings go, the final episode netted 51.1 million viewers (via The Baltimore Sun). On top of that, "Friends" also ended with all of its original cast still intact. But this could have turned out very differently, as Jennifer Aniston, allegedly, only agreed to come back for Season 10 under one condition.
Aniston reportedly only agreed to come back for a shorter season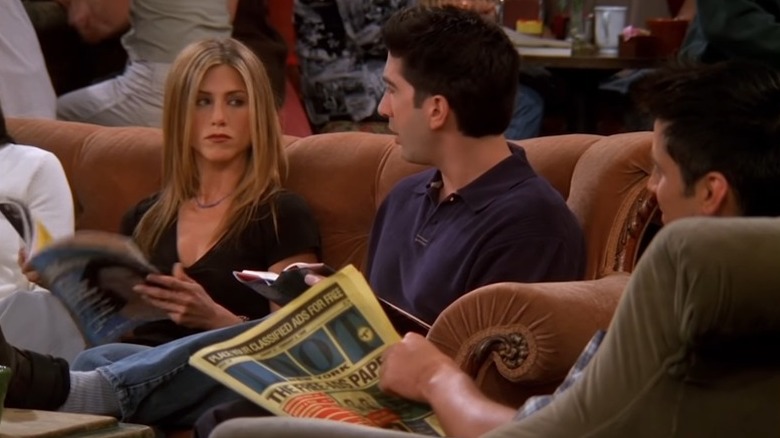 TBS/NBC
Season 10 of "Friends" already stands out because it serves as the ultimate end to such a beloved TV series. But the final season is also notable due to its episode count. Compared to previous seasons of the series, which generally have around 22-24 episodes, Season 10 is much shorter, coming to only 18. Reportedly, the shorter run might be due to Jennifer Aniston. 
In 2003, the New York Post reported that Aniston allegedly agreed to come back for Season 10 of "Friends" on the condition that the production of the final season end early (via Entertainment Weekly). The article lists the reason for Aniston's condition being her then-husband Brad Pitt, who supposedly wasn't too thrilled about her doing another season. He wanted the two to focus on starting a family together. In the same article, Aniston's spokesperson denied the claim and noted that everyone in the cast agreed to the lighter schedule, and knowing how tight-knit the cast always appeared, that could be the case. 
Similarly, it took all six Friends to become charmed by director Ben Winston before agreeing to do the "Friends: The Reunion," and we also can't forget when the cast famously banded together for a higher salary (via The New York Times). Maybe by Season 10, all of the cast were more than ready to move on from the show, and decided together that fewer episodes would fare better.