What Convinced The Friends Cast To Finally Film A Reunion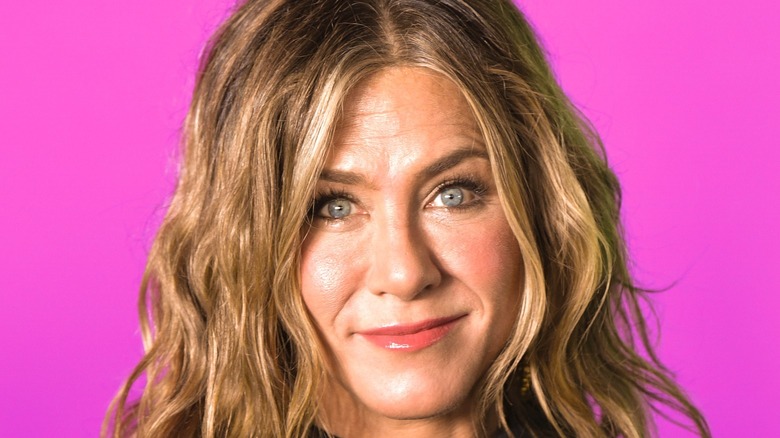 Ron Adar/Shutterstock
For 10 years, from 1994 to 2004, viewers tuned into watch six friends living in New York City, as they navigated the trials and tribulations of love and life — and frequented the local coffee shop, Central Perk. Consequently, the actors who played those friends were turned into household names. Considering that the show in question, "Friends," is one of the most popular sitcoms of all time — and has only maintained its popularity over the years via streaming services — it's no surprise that the recent "Friends" reunion special made big waves.
Last May, all six Friends — Jennifer Aniston, Courteney Cox, Lisa Kudrow, Matt LeBlanc, Matthew Perry, and David Schwimmer — reunited on the recreated "Friends" set to discuss their time on the show, reenact famous scenes, and watch old outtakes. The reunion also featured interviews with fans (including celebrity fans, such as Reese Witherspoon and Kit Harington) and with the creators of the show, David Crane and Marta Kauffman — the latter of whom provided insight into the casting process and how the show came about in the first place.
Getting all six actors into the same room for the reunion was no small feat, seeing as they've all continued on with their careers post-Friends. But, luckily for "Friends" fans everywhere, HBO Max managed to reel the six of them in to bring the reunion special to life. So what was it that convinced them to return to "Friends" anyway? In a new interview, Aniston reveals what sealed the deal.
Aniston was convinced by director Ben Winston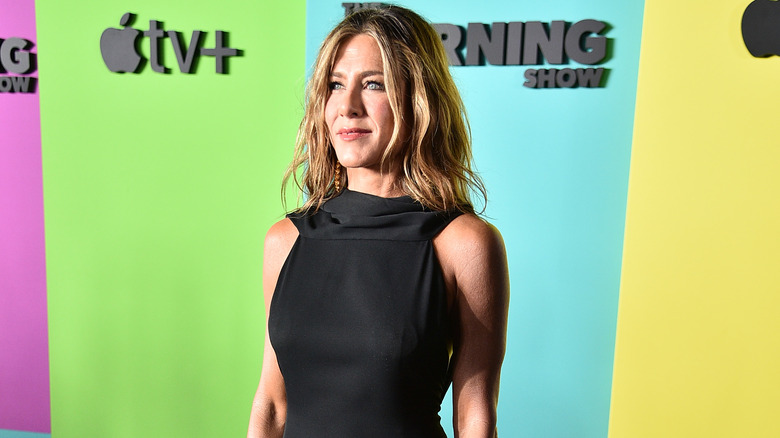 Theo Wargo/Getty Images
In a new interview with The Hollywood Reporter, Jennifer Aniston opened up about her life and career — including the experience of reuniting with her "Friends" co-stars on the recreated set for the special. Interviewer Lacey Rose noted that the cast had resisted a reunion for some years before it finally happened and asked Aniston what changed.
Aniston answered, "Enter [director] Ben Winston. We were all like, 'I don't know if we were just seduced by his talent or his charm or a combination of all of it.' Even the boys were like, 'Damn, I'm kind of in love with the guy. Like, I don't know if I said yes because it's good or because he's so gorgeous.' Whatever it was, we all said yes, so..."
Rose then mentioned that the reunion was "a powerful reminder of how strong the chemistry of that cast was and seemingly still is." To that, Aniston discussed how important it was for all six of them to be there together — and the ways in which that reminded them of their days renegotiating contracts while they were still on the show. 
She said, "We really did have so much fun together. I remember that was one of the things when we were young and dumb and renegotiating, one of the [studio's] threats was, 'Well, we don't need all six of you. We can do this with four of you.' We were like, 'What? You can? You can get rid of Rachel or Joey or who?' Then it was like, 'No they can't, wake up.'"