Despicable Me 3 Brings In $4.1 Million In Thursday Previews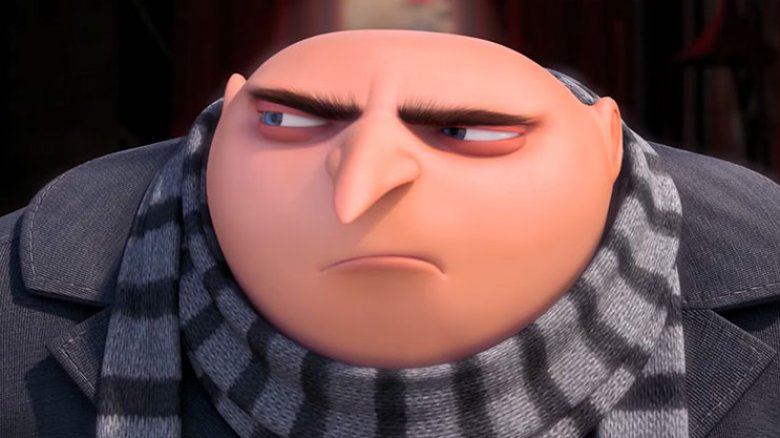 Despicable Me 3 is already starting out strong. Variety reports that the film brought in $4.1 million in Thursday night previews ahead of an expected $90 to $100 million opening weekend.
The first Despicable Me opened to $56.4 million in 2010 and went on to gross $543 million worldwide, with $251.5 million of that being domestic. The second opened to $143 million in the same five-day Independence Day weekend slot of 2013 and went on to gross $970.7 million worldwide, including $386 million domestic. The franchise's spin-off, 2015's Minions, was also an impressive box office performer, opening to $115.8 million and going on to earn $1.159 billion worldwide, including $336 million domestic.
Despicable Me 3 sees Gru being pulled back into villainy after meeting his golden-haired twin brother Dru. The latest installment has the worst reviews of the central franchise thus far at a 63 percent on Rotten Tomatoes (although it is still higher than Minions), but it appears that won't deter many families from heading out to theaters over the holiday weekend. 
Elsewhere, one of this weekend's other notable new releases, Edgar Wright's Baby Driver, has already driven its way to a $9 million haul, with estimates putting it somewhere in the $20 million range. The film stars Ansel Elgort as Baby, a young getaway driver whose life is set to his own personal soundtrack. When he meets the woman of his dreams, Baby tries to get out of the business, but he is brought back in at the behest of a crime boss who needs Baby's help with a doomed heist that ends up threatening his life, love, and freedom. 
Meanwhile, Amy Poehler and Will Ferrell's raunchy comedy The House took in $800,000 in previews. The film, which stars Poehler and Ferrell as a pair of parents who open up an underground casino to help fill their daughter's college fund, wasn't screened for critics, but it has received mostly negative reviews following its early screenings, currently sitting below a 20 percent on Rotten Tomatoes. The film is currently forecasting for somewhere in the $13 to $15 million range.
With Despicable Me 3 set to rule the weekend, read up on some of the Easter eggs hidden in the film.