Despicable Me 3 Tracking For $90 Million Debut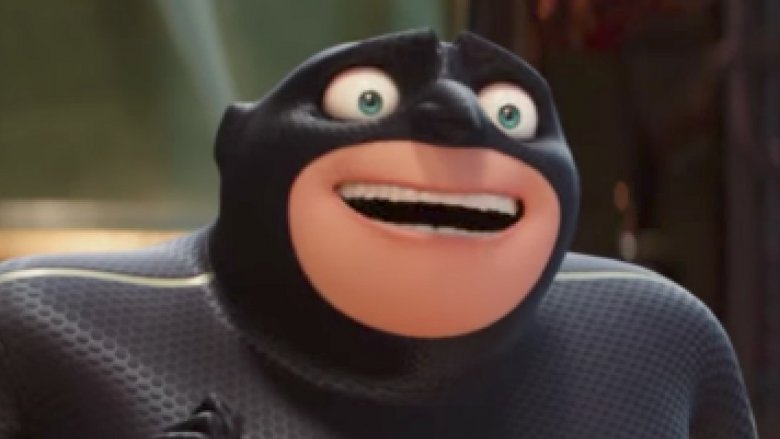 Despicable Me 3 is looking to steal away quite a lot of money this Independence Day weekend. Variety reports that the animated film is currently tracking for somewhere between a $90 and $100 million debut, a franchise-high. While industry estimates put it in that range, the studio predicts a slightly lower $85 million opening. 
The first Despicable Me opened to $56.4 million in 2010 and went on to gross $543 million worldwide, with $251.5 million of that being domestic. The second opened to $83.5 million in the same Independence Day weekend slot of 2013 and went on to gross $970.7 million worldwide, including $386 million domestic. The biggest film of the franchise thus far, though, was 2015's Minions, which opened to $115.8 million and went on to earn $1.159 billion worldwide, including $336 million domestic.
Despicable Me 3, which will see Gru being pulled back into villainy by his golden-haired twin brother Dru, has, like the rest of the franchise, reviews on its side, sitting at around a 65 percent on Rotten Tomatoes with reviews still coming in. While this is lower than Despicable Me, which earned an 81 percent, and Despicable Me 2, which earned a 73 percent, it is higher than Minions at 56 percent and is also in the same range as its most notable competition, Cars 3, which sits at 66 percent. Cars 3 is currently entering its third weekend in theaters, so parents are likely looking for something new to take their kids out to. 
Elsewhere, one of this weekend's other notable new releases, Baby Driver, is on track to be the biggest opening weekend yet for director Edgar Wright. The movie is projecting in the low-teens or $20 millions. The film, which stars Ansel Elgort as a getaway driver pulled into a dangerous heist, is a favorite with critics, certified fresh at a 98 percent on Rotten Tomatoes, and has the benefit of being one of this summer's buzziest original properties. The film should easily be able to top Wright's past largest domestic opening, $10.6 million for Scott Pilgrim vs. the World.
This weekend's other wide release, the Amy Poehler and Will Ferrell raunchy comedy The House, has yet to be screened for critics, meaning reviews haven't been released yet. The film, which features the comedy duo turning their house into a casino in order to raise money for their daughter's college fund, is tracking for around $13 to $16 million, a bad sign for the already struggling market of R-rated comedies. The film could be buoyed further if reviews end up being positive.
This weekend will also likely continue to see the success of Wonder Woman, which recently surpassed Man of Steel domestically despite only being in theaters for a month and having a much smaller opening. The film is currently chasing after the domestic grosses of Suicide Squad and Batman v. Superman: Dawn of Justice and should be able to pass them both if it has a strong weekend. Elsewhere, Transformers: The Last Knight is likely to continue to be a domestic flop, with the film's bad reviews and the introduction of so many other new options likely to result in a huge drop for the movie. As we wait to see how much of its lead it is able to hold on to in its second week in theaters, see the real reasons why The Last Knight failed to assemble at the domestic box office.