What The Last 12 Months Of Bob Saget's Life Were Like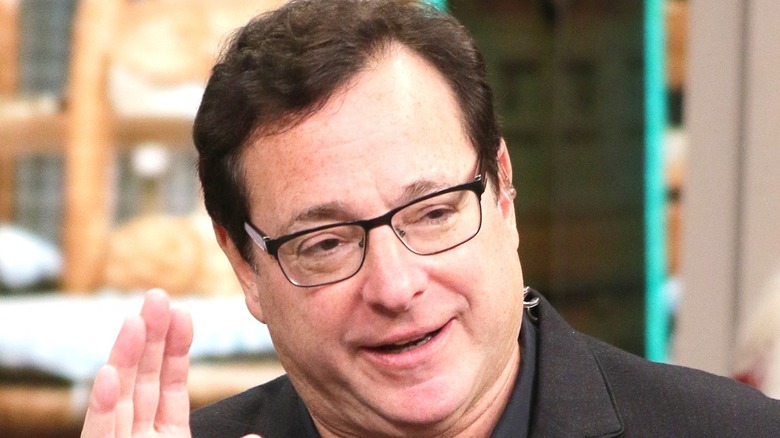 Alexander Tamargo/Getty
Longtime Hollywood legend and comedian Bob Saget has died at the age of 65 (via Variety). In his celebrated career, he became a household name thanks to the wide range of sterling performances he put forth. Saget became known by millions when he played the fun-loving single father of three young girls in the hit sitcom "Full House." Other notable performances include his part on the show "Entourage," in which he plays an outlandish celebrity by the familiar-sounding name of Bob Saget. He was also very well-known for hosting "America's Funniest Home Videos" for the first eight seasons that the show was on the air. Oh, and of course, he played the narrator in the hit sitcom "How I Met Your Mother." 
Saget came out of the gates strong as a young stand-up and sitcom star, but he didn't exactly slow down in his later years. In fact, if anything, it appears that the star felt invigorated and ready to take on the world. Saget's final year of life saw him return to his first love: stand-up comedy. In fact, he was performing on stage before adoring audiences practically up to the moment he was discovered dead at a Ritz-Carlton Hotel in Orlando, Florida. 
Like the man himself, Saget's final year contained multitudes, and it most certainly wasn't boring. Let's take a look at the last 12 months of Bob Saget's life. 
Bob Saget spent the last 12 months getting back to his stand-up roots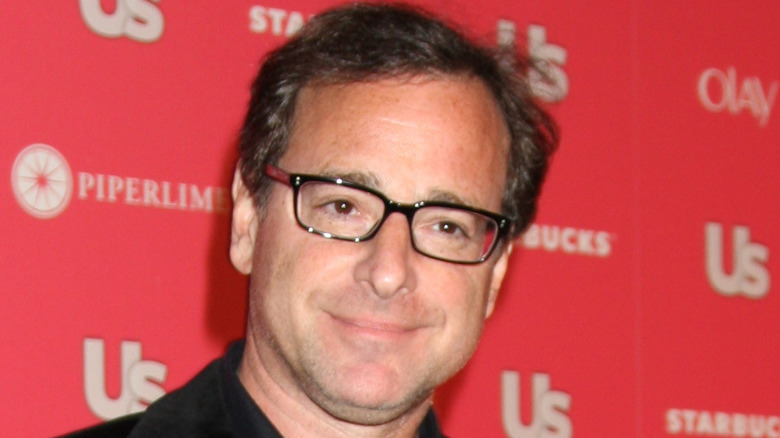 Kathy Hutchins/Shutterstock
As a comedian with a strong background as a live performer, the stage played a considerable part in Saget's life. As it happens, he spent much of his last year on a truly epic stand-up comedy tour. He performed his final show in Jacksonville, Florida, and punctuated it with the now bittersweet Twitter declaration that he was, "Happily addicted again to this s***." The nationwide tour began in September of 2021 and was to continue until the spring of 2022. Saget was clearly psyched about his return to stand-up. "I had no idea I did a two hour set tonight," he wrote in his final Instagram post. "I'm back in comedy like I was when I was 26. I guess I'm finding my new voice and loving every moment of it."
Along with his stand-up tour, Saget spent much of the past year working on his podcast, "Here for You," on which he and his guests discuss all of the twists and turns that come with life and how to handle them. Episodes of the show have featured a wide variety of Saget's friends, including fellow comedians George Lopez and Bill Burr.
Bob Saget's return to his stand-up roots had him in high spirits for the last 12 months of his life, and in a July 2021 interview with Alabama Life and Culture, he reflected on his career — both the illustrious past, and his future plans.
"Yeah, I kind of got my dreams, when it came to getting-known and getting success, but I always thought I had so much more than I wanted," Saget said. "And I'm still always hungry. I never would retire. [...] I'm always working. Work is something that gives me fulfillment."
Bob Saget's personal life was highly fulfilling during his last 12 months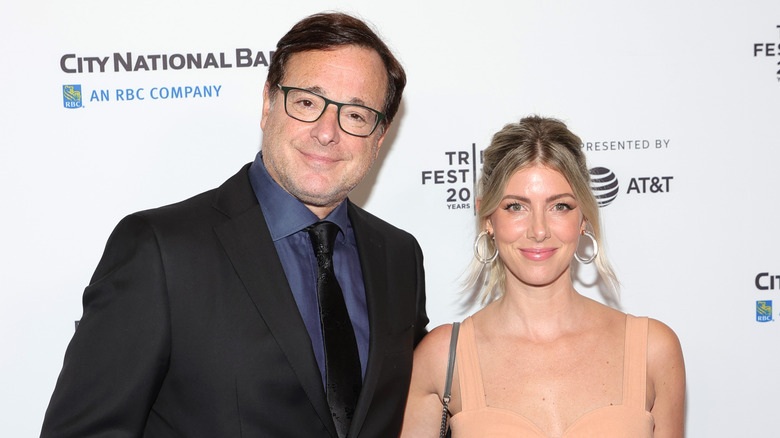 Mike Coppola/Getty Images
Bob Saget's work situation was clearly incredibly fulfilling, but work alone isn't necessarily enough to make a person happy. Fortunetely, Saget's professional glories were far from the only great thing he had going on, because his personal life was also very much in order during his last 12 months. 
Near the end of 2021, Saget's wife, journalist Kelly Rizzo, shared a heart-warming Instagram post that showed their final year together in the form of fun video clips. The series of 11 short videos and one Christmas-themed photo shows what the couple got up to during their final year together, from cooking, doing push-ups, and driving a car in diving gear and a helmet to wearing funny costumes and generally goofing around.
"Another year of fun with this one ... sorry December got a bit lazy," Rizzo wrote as the accompanying text, and tagged Saget. "I was there all year!!" Saget commented the post, with a heart emoji for good measure. 
Bob Saget's death came a shock to many — perhaps in part because his last 12 months seemed so productive and vital. Still, at least the world can be thankful that he continued to channel his personality and comedic talents into a multitude of creative projects for the millions who love him to enjoy.