This Is How Much The Real House From Full House Sold For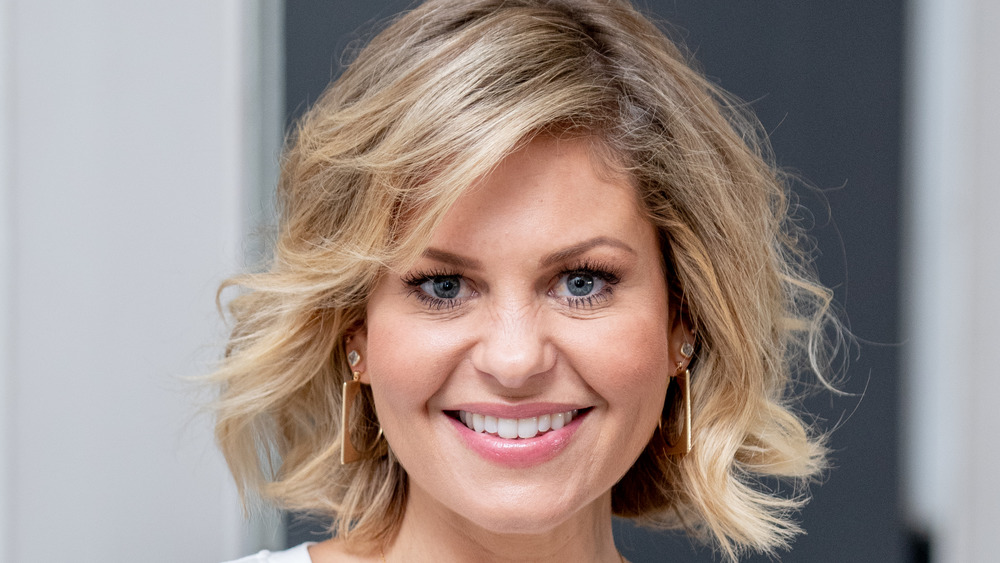 Roy Rochlin/Getty Images
Full House was one of the most beloved sitcoms of the 1980s and '90s, so much so that it spawned a highly successful spinoff that aired for five more seasons on Netflix and starred all the original cast members. (Except the Olsen twins, that is!)
Over the more than 30 years that Full House has been a thing, viewers have been welcomed into the Tanner family's home in San Francisco. While the show was filmed on a Los Angeles sound stage, the Victorian townhouse featured in the exterior shots for the opening credits and between scenes on Full House and the Fuller House spinoff remains instantly recognizable. It also recently changed hands.
According to TMZ, the 3,728-square-foot Full House home recently sold for a whopping $5.35 million. The three-story abode, which sits along San Francisco's famous "Postcard Row," boasts four bedrooms as well as a suite that spans the entire top floor. It also includes a one-of-a-kind piece of memorabilia: a backyard garden decorated with cement tiles adorned with the hand prints and signatures from the Full House cast members. Before the big sale, the home last sold for $4 million in 2016, according to Fox4 — and it had a very interesting buyer.
The famous home used to be owned by Full House creator Jeff Franklin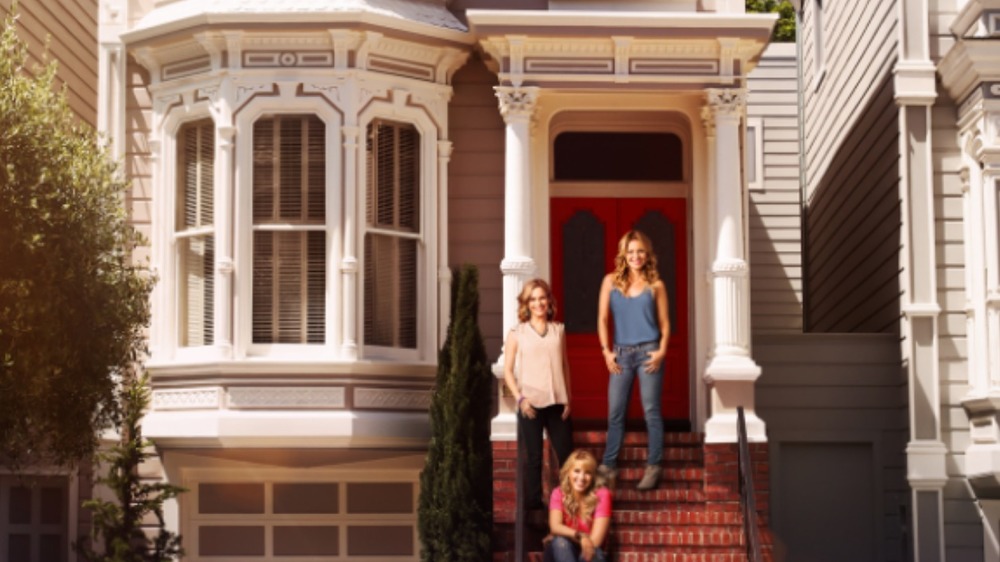 Netflix
Fans love the Full House house, and so does the creator of the show, Jeff Franklin. The TV producer told the Wall Street Journal that the property is a "fan magnet" and that the release of the Fuller House reboot sparked even more interest from curious onlookers. Even with a fence surrounding the property, the house is still regularly stalked by Full House diehards. Even series star John Stamos turned up at the tourist attraction. He once shared a hilarious Instagram photo of him posing outside the famous property while oblivious fans stared at the house. "Boy, these youngsters have 0.0 idea what they're missing," he wrote. "#Fullhousehouse. #TURNAROUND."
Franklin revealed to the WSJ that for Fuller House, producers were forced to use the same 30-year-old photographs that were used in the original series because none of the neighbors would let him shoot new exterior shots from their yards. At the time, he also joked that he had never visited the iconic property in person, and speculated that if he ever did, the neighbors would "probably throw rocks" at him.
But the Full House showrunner eventually did one better. In 2016, Franklin bought the famous house with the hopes to renovate it to how it looked on the show, according to Screenrant. He painted the front doors red, but neighbors weren't happy about the possibility of increased tourist traffic and protested his changes. Franklin's building permits got pulled by the city, and he ultimately sold the house to that $5 million buyer.