Who Plays Annie Sturphausen In HBO Max's Peacemaker?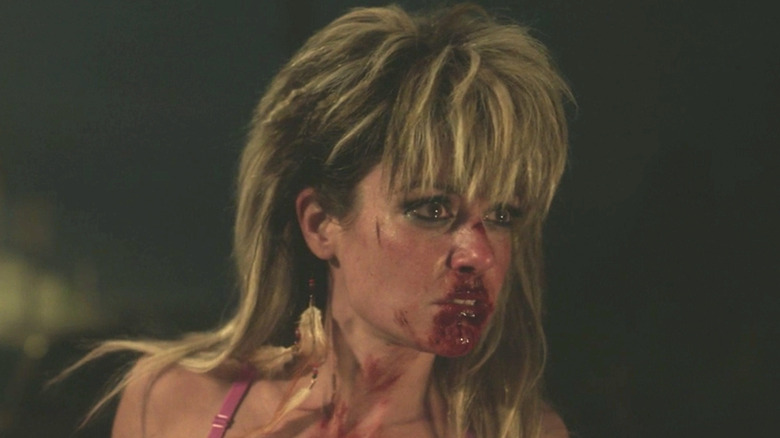 HBO Max
Contains spoilers for "Peacemaker" Season 1, Episode 1, "A Whole New Whirled"
It's no secret that HBO Max's "Peacemaker" has a star-studded cast. Regulars in the series include John Cena as Christopher Smith (aka Peacemaker), Robert Patrick as Auggie Smith (aka White Dragon), Freddie Stroma as Adrian Chase (aka Vigilante), Jennifer Holland as Emilia Harcourt, Chukwudi Iwuji as Clemson Murn, Danielle Brooks as Leota Adebayo, and Steve Agee as John Economos. Of course, like any other production of its size, "Peacemaker" also has handful of smaller roles for other important characters.
One of these roles is the character of Annie Sturphausen, a Butterfly who poses a major threat to the world at large. In Episode 1, after Harcourt declines Peacemaker's offer for sex, the rejected superhero quickly makes eye contact with Sturphausen. Before too long, they are both celebrating his recent release from prison with a "Night of Passion." Sadly, the celebrations don't last for long (though Peacemaker would likely argue with that statement) and the two finds themselves locked in a bloody battle. Sturphausen ultimately doesn't survive the fight, but her actions would seem to be vital to the team's mission at hand.
So, who is the actress who plays this important role?
Annie Sturphausen is played by Crystal Mudry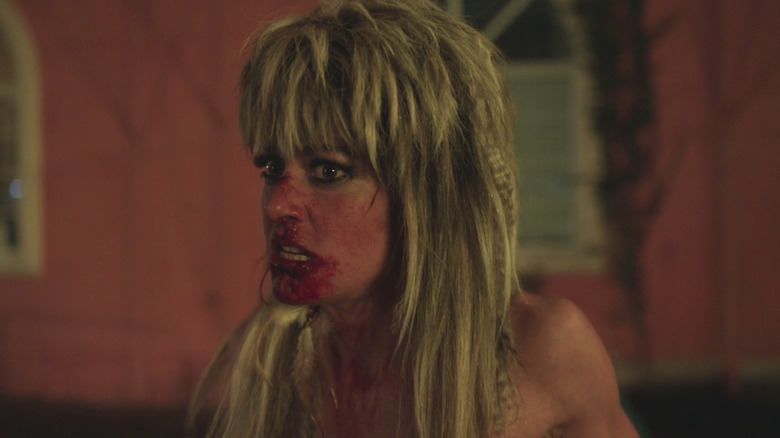 HBO Max
Crystal Mudry portrays Annie Sturphausen, the first of many Butterflies at the center of the "Peacemaker" series. While most audiences probably won't recognize the actress, this also surely isn't the first time they've seen her work. Since 2010, Mudry has worked as a stunt performer on a wide variety of film and television projects. In total, Mudry has appeared as a stunt performer on more than 100 different projects, most of which are stunt roles in television (via IMDb). Her previous jobs include doubling a multitude of central roles in "Arrow," "The Flash," "Supergirl," and "DC's Legends of Tomorrow." She has also worked on movies like 2014's "Godzilla," 2017's "Power Rangers," 2018's "Skyscraper"," and 2021's "Antlers." According to a 2018 interview with Animatrik, Mudry has completed a large amount of work in motion capture.
Additionally, Mudry has a handful of acting credits to her name. In 2018, she played an uncredited role as a security guard in 2018's "The Predator." Her television appearances also include two brief roles in DC properties. However, when working as an actress, instead of performing stunts, Mudry has mostly appeared on the small screen. She plays a waitress in "Arrow" Season 4, Episode 5, "Haunted" (via IMDb), and also appears briefly in "The Flash" Season 1, Episode 12, "Crazy For You" (via IMDb).
Given that most of Sturphausen's screen time focuses on her attacking Peacemaker, it certainly makes sense to have someone who can work as both a stunt performer and an actress in the role.