Who Is The Villain In HBO Max's Peacemaker?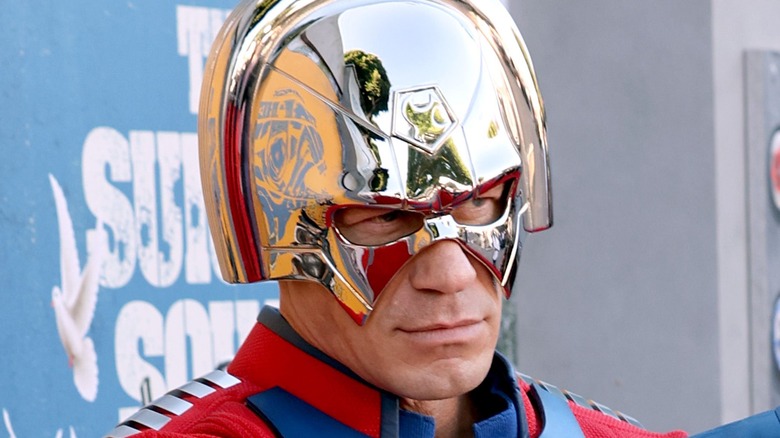 Kevin Winter/Getty Images
The world got the chance to check out director James Gunn's "The Suicide Squad" in August of 2021, reintroducing general audiences to the famed group after the controversial 2016 attempt from director David Ayer. Though it performed much better critically compared to its predecessor, it failed to surpass it in the financial department, seeing as it only grossed a mere $167.4 million on a $185 million budget. Nevertheless, this corner of the DC universe and the characters that inhabit it will live on via other projects — chief among them being the HBO Max original series, "Peacemaker," starring John Cena as the titular character.
Christopher "Peacemaker" Smith is a simple man. He cares about keeping the peace, and it doesn't matter who it is, if someone gets in the way of such sanctity, he'll go to any length to eliminate them from the equation. It's this twisted determination that made him the perfect pet project for Amanda Waller (Viola Davis) and her team, who've nursed him back to health following his near-death experience in "The Suicide Squad" and plan to use him for their own purposes. So, the question is, who has his new employers added to his radar?
According to a recent "Peacemaker" trailer, the main villains of the series are known as the Butterflies. Here's what we know about them so far.
Who are the Butterflies?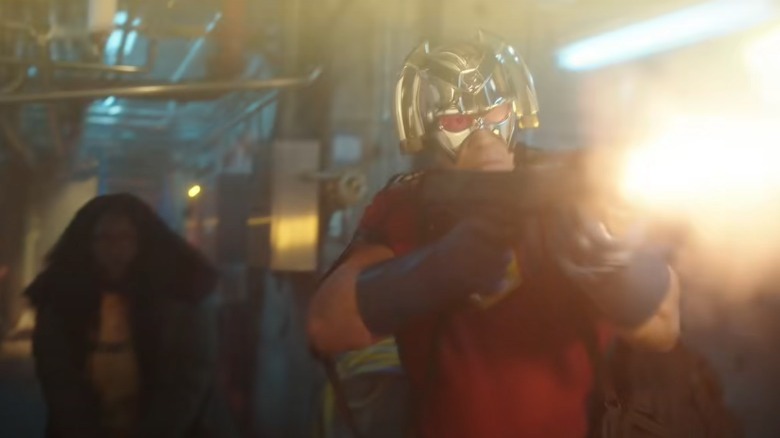 HBO Max/DC Entertainment/YouTube
We don't see much of the Butterflies in the "Peacemaker" teaser, nor does much information about them come about, but what we do learn is intriguing. They're described as "a serious threat to the safety of American citizens" and display various metahuman qualities like increased speed, durability, and strength. As far as their DC Comics roots go, they don't have any. It seems as though they're an entirely original creation from the mind of James Gunn, but then again, their "Butterflies" name could merely be a cover, and it could turn out that they're actually connected to a preexisting DC faction.
The most likely scenario is that the Butterflies will serve as Peacemaker's adversaries for the bulk of the series, but it seems as though he'll do battle with at least one other formidable foe. The latest trailer for "Peacemaker" also included a glimpse of Nhut Le's Judomaster squaring off with a helmetless Christopher Smith. Created by Joe Gill and Frank McLaughlin, Judomaster appeared first in 1965 via Charlton Comics before joining the DC Comics roster. He's not traditionally an antagonist, but for a series where the main character is technically a villain himself, tradition isn't really the name of the game here.
The eight-episode-long "Peacemaker" arrives on HBO Max on January 13, 2022, so we'll all have to wait until then to see what the Butterflies are all about.