The Legends Of Tomorrow Star You Missed In Peacemaker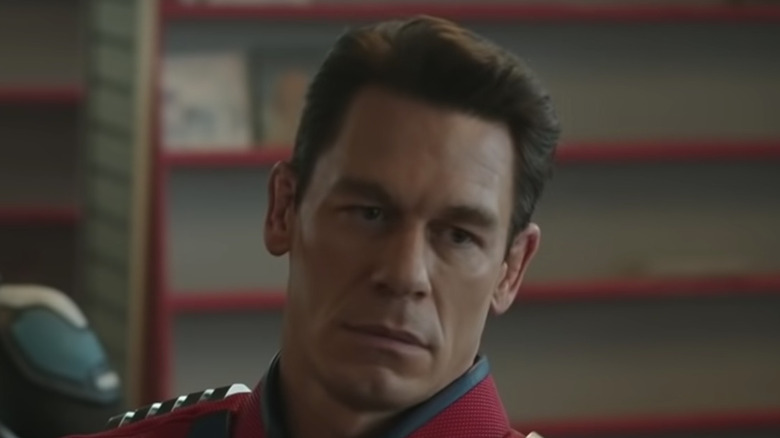 HBO Max
HBO Max's "Peacemaker" is filled with a variety of diverse superheroes and supervillains. From John Cena as Christopher Smith (aka Peacemaker) to Robert Patrick as Auggie Smith (aka White Dragon), the series cast is truly the definition of star-studded. Longtime fans of the DC Extended Universe will also surely recognize other members of Amanda Waller's task force from 2021's "The Suicide Squad." In addition to a few new faces like Chukwudi Iwuji as Clemson Murn and Danielle Brooks as Leota Adebayo, additional full time cast members returning to the DCEU include Jennifer Holland as Emilia Harcourt and Steve Agee as John Economos. 
However, there's another member of the "Peacemaker" cast who eagle-eyed fans of DC properties probably recognized relatively quickly. When Peacemaker returns to his father's home after four years in prison, he receives a cold welcome from his father's neighbor. As he waits for his father to open the door, an older gentleman from the house next door calls Peacemaker an "evil supervillain," a term which clearly offends Peacemaker. The actor playing the part of Auggie's elderly neighbor previously appeared in "DC's Legends of Tomorrow," where he proved a particular thorn in the side of a sorcerer named John Constantine (Matt Ryan).
So, who is this actor?
Mel Tuck plays Auggie's neighbor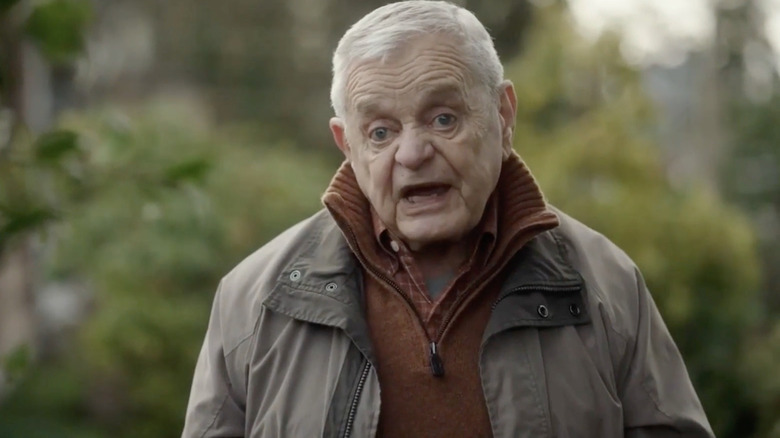 HBO Max
The actor who plays Auggie's grumpy neighbor is named Mel Tuck. Tuck previously appeared on "DC's Legends of Tomorrow" as Belial, a demon of Hell and a senior member of the realm's governing body, the Triumvirate. Belial makes his one and only appearance in The CW series in Season 4, Episode 15 ("Terms of Service"), alongside Satan (Beau Daniels) and Beelzebub (Bill Craft) (via IMDb). In the episode, Belial and his demonic comrades suggest that Constantine save Astra Logue (Olivia Swann) from Hell, instead of Raymond Palmer (Brandon Routh). However, not everything is as it seems and the group's advise is quickly proven to be a trick. Belial hasn't appeared on the series since this episode, so it's nice to see DC give the 77-year-old actor another role where he can shine.
In addition to "Peacemaker" and "DC's Legends of Tomorrow," Tuck has appeared in a plethora of films and TV series over the course of the last fifty years. He made his on-screen debut in 1972 via a single episode of "Programme X," a Canadian anthology series. In the decades since, Tuck has amassed more than 40 IMDb credit to his name, with his most recent non-DC role in two episodes of "Family Law," another Canadian television series (via IMDb).