The Dynasty Scene That Had Fans In Tears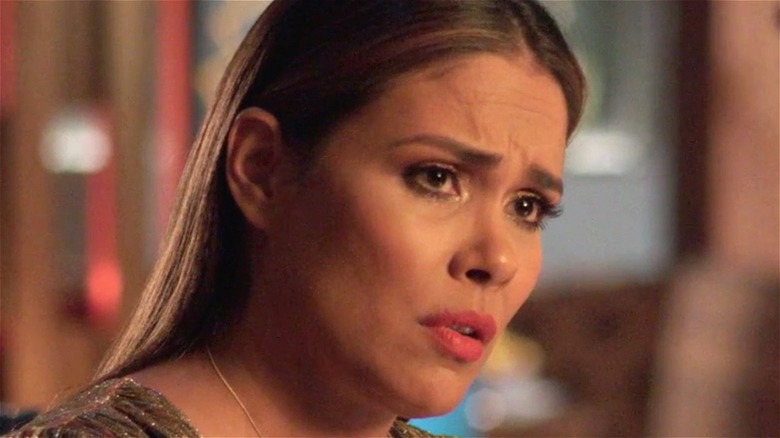 The CW
It's only natural for heavily invested soap opera fans to feel strong emotions when their favorite characters undergo devastating events, especially in a show as big and over the top as "Dynasty." A remake of the 1980s prime time soap of the same name, The CW's "Dynasty" focuses on the scandals, outrages, and conflicts of the Carringtons, the billionaire owners of a vast Atlanta energy fortune.
The show begins when Fallon Carrington (Elizabeth Gillies), annoyed that her father Blake (Grant Show) is marrying rival Cristal (Nathalie Kelley), strikes out on her own and allies herself with Blake's nemesis, Jeff Colby (Sam Adegoke). Meanwhile Cristal's shady past becomes more of an issue for the Carrington family when her opportunistic nephew, Sam (Rafael de la Fuente), arrives in town.
"Dynasty" has earned enough of a fanbase for it's soapy pleasures that Season 5 of the series recently premiered on The CW. But only one scene in the drama series was so emotional that the entire fanbase was reaching for a tissue when it aired.
Dynasty fans thought Anders' death wasn't fair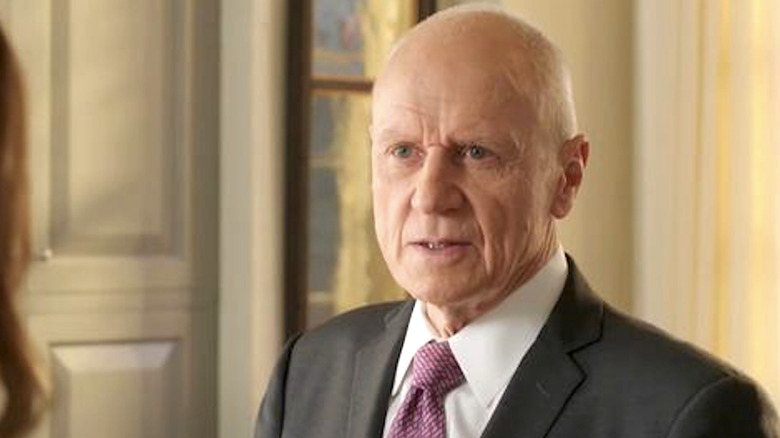 The CW
Fans on the "Dynasty" subreddit were outraged and heartbroken when the majordomo of the Carringtons, Joseph Anders (Alan Dale), dies in Season 4, Episode 13, "Go Rescue Someone Else," after he loses control of his car while dealing with injuries sustained during a theft.
In a post titled "ANDERS DESERVED BETTER" on the subreddit, u/saintcaffio apparently was "typing this in tears" and felt that the Carringtons should have grieved more at Anders' funeral service, saying, "Like obviously they were sad but I wish they were... more sad. Like I wanted Blake to have a break down." As the fans clearly felt strong emotion at the death, they expected the characters in the show to feel the same, especially Blake, as Anders basically raises him and is present at all of the major milestones in his life.
Many "Dynasty" fans agreed and felt that his death "reaching down to get flowers is realistic in real life, but not that exciting for tv." Overall, most viewers were just sad he was gone at all. User u/dsyfygurl wrote that "He [was] a cornerstone for the stories and the series. Non move able [sic], consistent, supporting, always there. We needed that sane wisdom and constant and [for] no reason, he's gone." While a show as dramatic and unexpected as "Dynasty" could possibly bring Anders back, it looks like that will not be the case (for now).