Adam West Will Appear In Five More Episodes Of Family Guy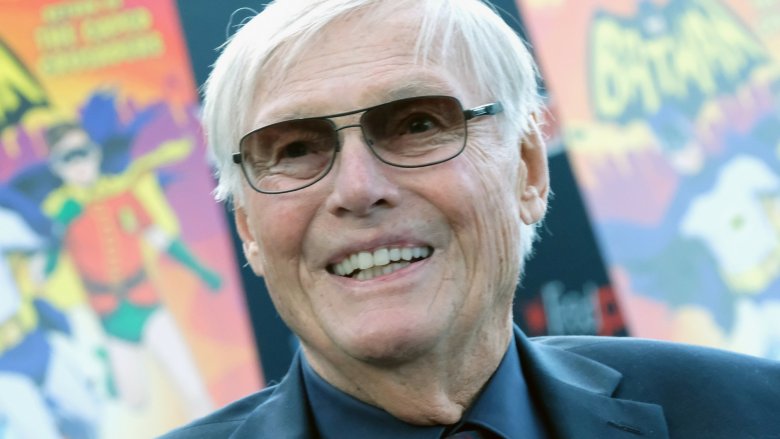 Getty Images
Mayor Adam West will be sorely missed in Quahog. Family Guy producer Steve Callaghan discussed the future of the late Batman star in a recent interview with Entertainment Weekly, saying that West's impact will continued to be felt throughout the show, with the actor already set to appear on five episodes next season.
West had recorded the episodes before his death. Callaghan said that West was such an integral part of the series that there was no talk of removing him from the episodes after his passing; they did, however, remove his character from a few episodes he was scheduled to appear in later in the season that he had not recorded yet. Callaghan gave a bit of a tease for what the episodes will feature, saying one involves him hover-boarding through town with a rat in his pocket and another involves him presiding over a ceremony for a group of millennials.
Callaghan says they haven't decided how they will address West's departure, similarly to how they are still deciding how to address the death of Carrie Fisher on the show. "What I can say is that both of their departures from the show will certainly reflect the importance that each of those characters– and actors– had within our series," he said. 
Callaghan said that hearing of West's death was "a complete shock," with the actor still showing energy and vitality even when he was in his late 80s. "There are not enough positive adjectives in the language to use to describe Adam West," Callaghan, who also penned the first ever episode West appeared in, said. "He's just such a wonderful, sweet, hilarious, kind guy. It's a real blow to the show, but to us personally— those of us who have known him so long and have had the good fortune to work with him for so long."
For Callaghan, keeping West on the show is a way to honor his memory and the humor he brought to the series. He says that he wants fans watching West's remaining episodes to appreciate "what a fun and funny character he has been to the series all these years." 
"What I hope people take from it is just a real appreciation for how much he brought to the series all these years, and how hard it's going to be to fill the vacancy that he's leaving," he said. "He's always such a positive, upbeat kook that you can't help but love him because there's no malice or anything in that character. I love that character so much because he could just be this fun-loving crazy guy. And it was always a joy to watch on screen— and to watch the actor himself deliver those lines in the booth."
While we wait to hear West's final appearances on Family Guy, see how some stars reacted to his passing.