The Character Everyone Forgets Sterling K. Brown Played On Criminal Minds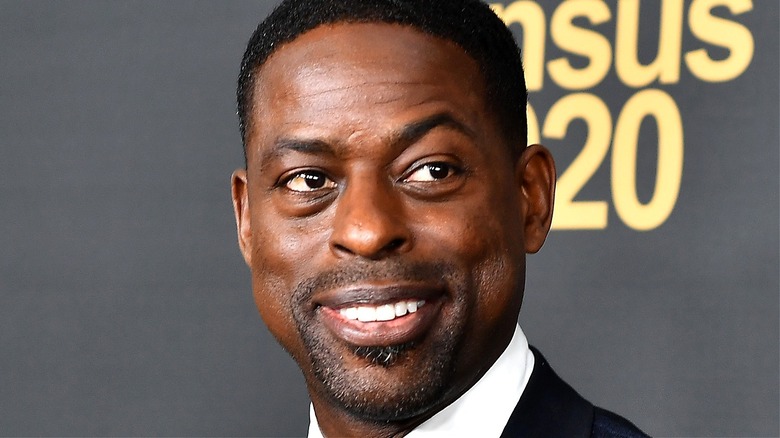 Paras Griffin/Getty
Since it premiered in 2016, the television show "This Is Us" has captured people's hearts, along with many awards for its cast. In 2018, Sterling K. Brown made history by becoming the first Black actor to win the Golden Globe for Best Actor in a TV drama for his performance as Randall Pearson in the family drama (via ABC News). He's been nominated for awards for his acting performance every year since the show debuted, and has also won awards for his performances in "Black Panther" and "The People v. O.J. Simpson: American Crime Story" (via IMDb).
With how recognizable and well-known Brown is now, it's easy to forget that he's guest-starred on a lot of television shows and films, building up an impressive resume before he ended up where he is today. With guest roles in "Castle," "NCIS," and "The Masters of Sex," Brown was able to hone his skills in a variety of one-off characters, but few people remember that one of Brown's guest roles was on the CBS procedural drama "Criminal Minds."
Sterling K. Brown played Fitz on Criminal Minds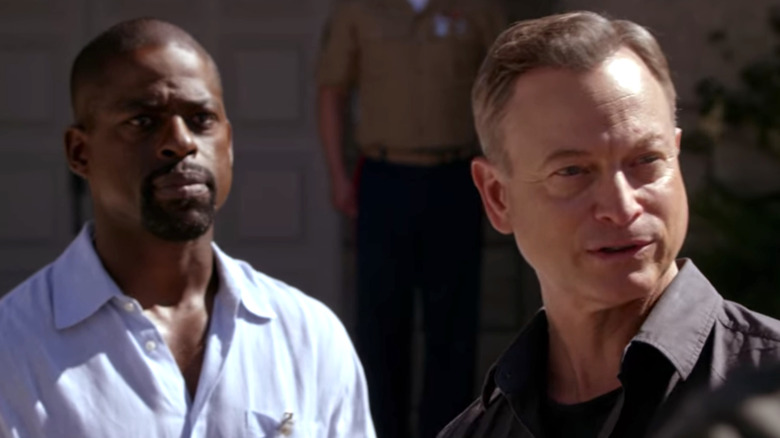 CBS/YouTube
Despite the fact that by 2015 Sterling K. Brown had already had many longer-arc roles in shows like "Army Wives," "Supernatural," and "Person of Interest," his character of Fitz in the Season 10 episode of "Criminal Minds" wasn't even given a last name. He portrayed the U.S. embassy's regional security officer in Barbados, and he helps the Behavioral Analysis Unit and the International Response Team find the people responsible for kidnapping the Sullivans, a family of four from Washington, D.C. who were on vacation. In this case, the investigators recognize that the kidnapping is reminiscent of the kidnappings of two other families, both of which ended up being murdered.
The episode was notable because it served as the backdoor pilot for a short-lived spin-off series starring Gary Sinise, "Criminal Minds: Beyond Borders," which focused on rescuing Americans abroad. Unfortunately, it was canceled after two seasons (via Hollywood Reporter). Brown's time on-screen in the episode was very short, only appearing in a few scenes. Fortunately, it would only be a year until "This Is Us" premiered, skyrocketing Brown to not only fame but bigger and better roles. With "This Is Us" about to air its final season (via Newsweek), we can't wait to see what's next for Brown.