Bob Odenkirk's Theory On What Happens To Kim After Better Call Saul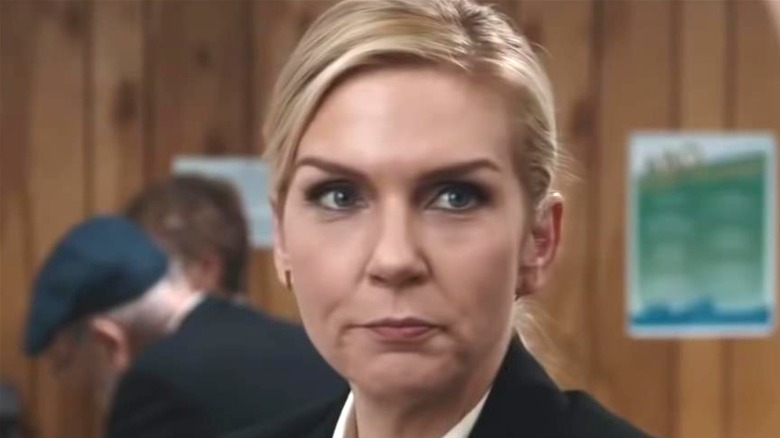 AMC/YouTube
"Better Call Saul" is the rare prequel that can claim to be of equal quality with its predecessor, with some venturing so far as to claim the "Breaking Bad" spinoff is the superior show. One of the show's greatest strengths is the relationship between Jimmy McGill (Bob Odenkirk), who will eventually take the moniker of Saul Goodman, and his longtime friend, lover, and now wife, Kim Wexler (Rhea Seehorn). Over the show's five seasons, their relationship has been equal parts romance and tragedy, with Kim increasingly sucked into the black hole of Jimmy's lack of ethics while trying to support him.
Season 5 culminated in her darkest turn yet, as she prods Jimmy towards a plot to destroy their mutual former boss, Howard Hamlin (Patrick Fabian). Whether they'll move forward with their "scorched earth" plan in the upcoming final season remains to be seen, but given that Kim does not appear in "Breaking Bad," which takes place after the events of "Better Call Saul," many viewers are rightfully concerned. Fans are worried that this heel turn for the traditionally staid Kim may lead to her death in the sixth and final season, which will air sometime this year.
Bob Odenkirk, however, has a different — and more intriguing — theory about Kim's fate.
Odenkirk thinks Kim survives the dangerous world of Breaking Bad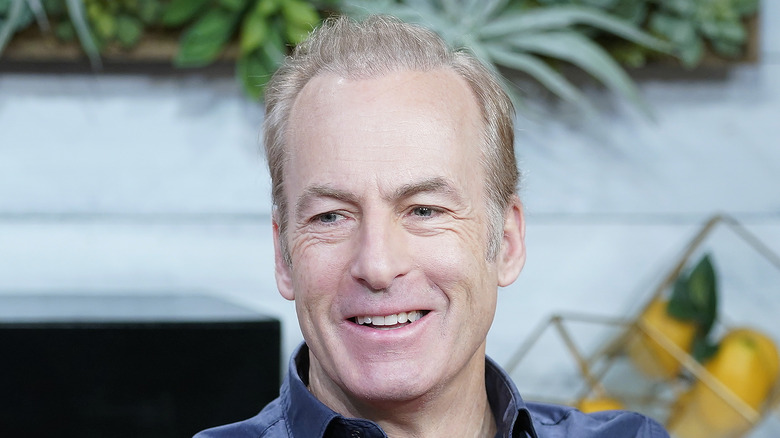 John Lamparski/Getty Images
Fans have plenty of reason to worry about Kim's health in the final season of "Better Call Saul." The car crash she suffered in Season 3, for instance, seems like a grim portent of fate, and its predecessor "Breaking Bad" never shied away from tragic endings. But speaking with The Guardian last year, Bob Odenkirk wasn't so hasty to sentence Kim to a Shakespearean fate.
"I don't think she dies," Odenkirk said. "I think she's in Albuquerque, and she's still practicing law." In Odenkirk's conception of Jimmy's psyche, this would be a more psychologically interesting outcome, as Jimmy has always been driven by his ego. "He's still crossing paths with her," he explained. "To me, that would fuel his desire to be on billboards everywhere, because he wants her to see him."
Odenkirk did, however, qualify that — at the time of being interviewed, at least — he was as in the dark about the outcome as anyone else, saying, "I try not to find out those things. I like being surprised just like a viewer of the story. I have my own theories, but they're just basically fan theories."