Benedict Cumberbatch Will Stay In The MCU Under One Condition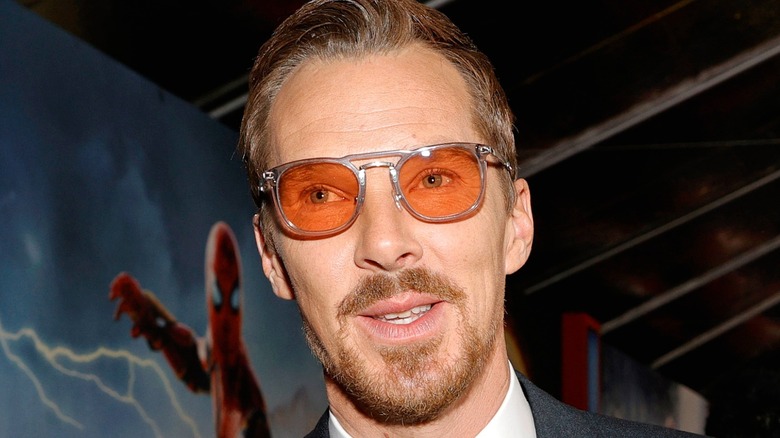 Amy Sussman/Getty
While Robert Downey Jr.'s Tony Stark/Iron Man may have been the biggest central character in the Marvel Cinematic Universe up until his heroic death in "Avengers: Endgame," it seems as if the MCU has really positioned Benedict Cumberbatch's Doctor Stephen Strange to be one of its more vital characters moving forward. This seems especially true as the MCU continues delving further into the concept of the multiverse, which was introduced in "Loki" and then explored further in "Spider-Man: No Way Home," the latter of which heavily features Strange. Now, the character's MCU role only seems primed to keep growing in the upcoming "Doctor Strange in the Multiverse of Madness."
Of course, even if Strange is an essential part of the MCU right now, there's no guarantee that he will be forever. While it's probably easy for fans to imagine that all MCU actors just want to keep reprising their roles for as long as they can, it doesn't always work out that way, especially considering physically demanding work is often called for when making superhero blockbusters. With that in mind, it's worth asking: Just how long does Cumberbatch plan to keep coming back as Strange? 
Well, as it turns out, the actor has one very specific condition for staying in the MCU.
Marvel just has to keep giving him interesting opportunities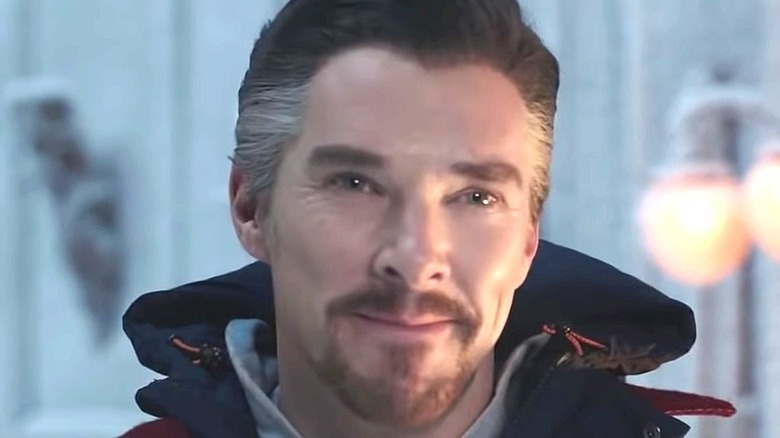 Marvel Studios/Disney
During an interview with USA Today in late 2021, Benedict Cumberbatch revealed that he will keep playing the role of Doctor Stephen Strange for as long as he feels Marvel's stories are good and his character is being taken in interesting directions. "As long as the character is interesting and challenging and doing fantastic things in the MCU, why not?" Cumberbatch said.
Obviously, this is a fair answer and one that many other actors would likely give in his position. Of course, his time as Strange will also depend on the direction that the MCU takes and how long producer and Marvel Studios president Kevin Feige considers his character an essential player in the fictional world. Unfortunately, given how much the Marvel Universe has expanded since its inception in 2008 with "Iron Man," Cumberbatch's future as Strange is almost impossible to guess right now. 
That said, it's still good news for Marvel fans everywhere that Cumberbatch is game to keep playing Strange for as long as he feels the MCU's quality meets his standards.