Fate Of The Furious Director Responds To Michelle Rodriguez Claims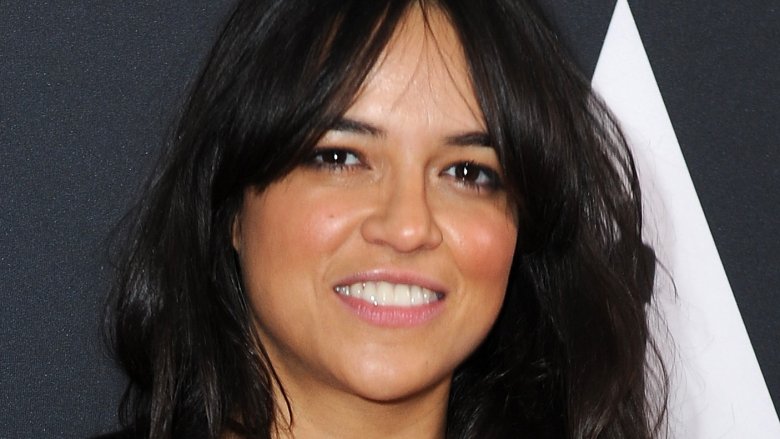 Getty Images
The director of The Fate of the Furious said that, despite what Michelle Rodriguez claimed, he thinks the franchise (at least the most recent installment) provides a "strong representation of women."
Earlier this week, Rodriguez, who co-starred in five of the eight Fast and the Furious movies, threatened to leave the series unless the next film shows "some love to the women of the franchise." She told Entertainment Weekly that writers for the series have shown a "pathetic" lack of creativity when it comes to the female characters, like the one she plays: Letty Ortiz, the wife of Vin Diesel's Dominic Toretto.
But Fate of the Furious director F. Gary Gray told Business Insider that he thinks the latest sequel has a vital female presence. 
"Here's the thing, I'm the new guy and I thought with The Fate of the Furious, as it relates to women, I thought there was a strong representation of women in the movie when you bring on what I thought was one of the strongest antagonists in Charlize Theron," he said. "And then you have Helen Mirren, who has a cameo that's strong. I can't speak for Michelle, she has a very specific point of view and I can't take anything away from that, but I would like to think that with The Fate of the Furious specifically, I can't speak to the other films, I thought the combination of female characters was pretty strong."
On one hand, Gray has a point. Theron does play a huge part in the flick as the cyberterrorist who turns Dom against his beloved family. However, not everyone was a fan of Theron's character. It probably didn't help that the other character he mentioned (Helen Mirren as the mother of Jason Statham's Deckard Shaw) does only appear in a cameo.
Either way, we'll probably find out how this all plays out relatively soon. Pre-production is already underway for Fast and the Furious 9. Unless Letty has a lot more lines, Rodriguez might walk. 
Until we hear more, check out a few times the franchise outraged fans.