Tom Holland Gets Revenge On Chris Hemsworth For Viral Avengers Video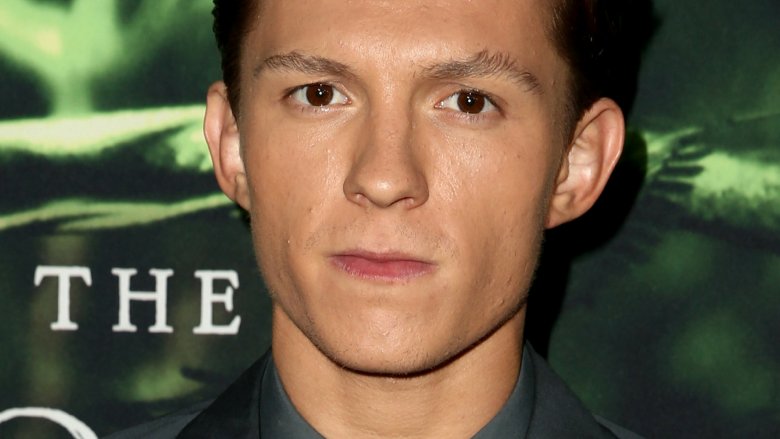 Getty Images
Who's the kid now, Thor? Tom Holland has responded to Chris Hemsworth's viral Avengers: Infinity War set video, in which the star beat up action figures of his fellow superheroes while deriding the fact that Thor was left out of the events of Captain America: Civil War.
Hemsworth's video featured the actor getting a little help from Mjolnir to do some damage to the Avengers, including Spider-Man, who gets dismissed as "just a kid" who can "fall over." Holland's response video features the Spider-Man: Homecoming star summoning his own mini Mjolnir to do the same thing, this time with Thor as the victim.
"Hey everyone," Holland says at the start of the video. "I'm gonna do a similar kind of thing to Chris Hemsworth just without the crazy good looks, Australian accent and big biceps." Thor quickly gets knocked off the table, leaving Captain America, Iron Man, Spider-Man, and Ant-Man as the "best of friends." 
The Winter Soldier gets pushed aside because Holland is a little scared of him, while Hawkeye gets off safe because he hasn't really interacted with Spider-Man yet. Falcon is told to sit down because he and Spider-Man haven't had anything to do with each other yet, leaving behind the A-team. (Black Widow just gets pushed aside without really any thought.)
Holland will make his MCU solo debut in Spider-Man: Homecoming, which is due out July 7; he'll later rejoin his friends and foes in Avengers: Infinity War, which will unite dozens of Marvel heroes for a huge big screen adventure. Infinity War is due out on May 4, 2018.