Chris Hemsworth Beats Up Avengers Toys In Infinity War Set Video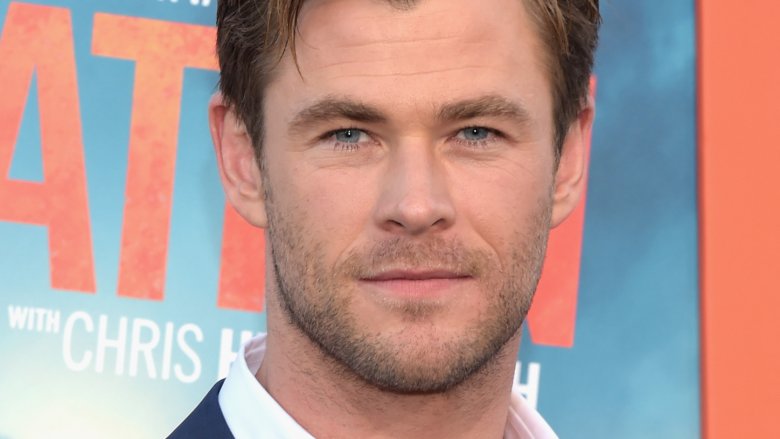 Getty Images
Chris Hemsworth is getting his revenge for being left out of Captain America: Civil War. The star, who will reprise his role as Thor in the upcoming Thor: Ragnarok and Avengers: Infinity War, shared a video on his Instagram Monday showing him beating up some toys of his fellow heroes while on set.
"Oh this is cute, what are you guys, just playing with your dolls here?" Hemsworth says, as he approaches a table filled with action figures of the MCU's other big screen heroes. He picks up Hawkeye's action figure, noting that he looks like he's just rolled in from a Berlin techno-rave at 3 a.m., before noting that there's no Thor toy in there. "That on purpose?" he asks someone off camera. 
The person off-camera blames it on the Russo brothers, saying that he would have to talk to them to figure out why Thor isn't present. "Yeah, I've heard that before," Hemsworth says, before determining that the action figures should be doing something more than just pointing at each other. "Let me tell you what would really happen if there was a fight between all of us," he says, before summoning Mjolnir. 
He uses his hammer to decimate Iron Man and Captain America (Spider-Man gets to just fall over because he's a kid, while Vision gets ignored because he isn't even real). "Bunch of losers, these guys," he says, before picking up Hulk and taking him away because they're "mates" after the events of Thor: Ragnarok. "So, thanks for nothing, Russos," he says. 
Thor will have to buddy up with quite a few teammates when Avengers: Infinity War comes out on May 3, 2019. While the new video isn't anywhere near as exciting as getting a real bit of footage from the upcoming superhero extravaganza, it's at least a fun reminder of Hemsworth's comedic talents, which will be put to good use when Thor: Ragnarok hits theaters on Nov. 3.