What Are The Songs In Peacemaker Episode 7?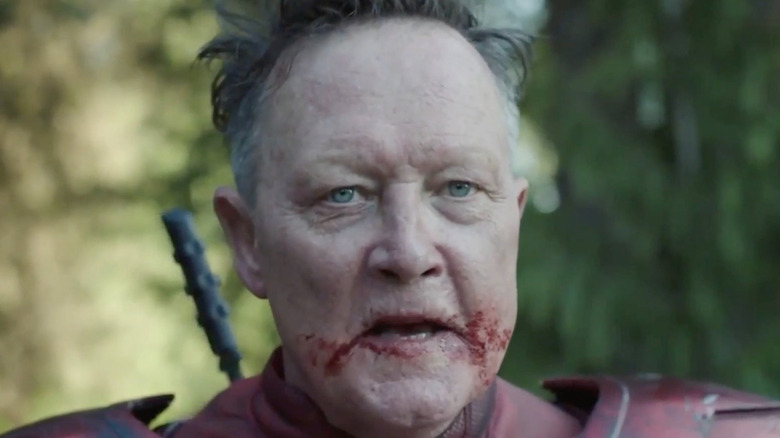 HBO Max
The first season finale of "Peacemaker" is only one week away! Today's penultimate episode of the inaugural season features the usual wide variety of catchy tunes that audiences have come to expect from "Peacemaker" showrunner James Gunn. If any of your friends suggest skipping the opening credits of "Peacemaker" (which features Wig Wam's "Do You Wanna Taste It") you might consider ordering them a CAT scan to check for Butterflies (or, perhaps, other potential cognitive ailments). 
Luckily, even if an evil Butterfly happens to gain control over your remote control, we've collected a list of every song featured in Episode 7 ("Stop Dragon My Heart"). While this episode doesn't include the similarly named duet by Stevie Nicks and Tom Petty (via YouTube), it spotlights a number of catchy tunes, including another song by Wig Wam and a return to one of Motley Crue's most famous songs of all time. Here's a quick guide to all of the songs in Episode 7 and where you can find them in the episode.
Peacemaker returns Home Sweet Home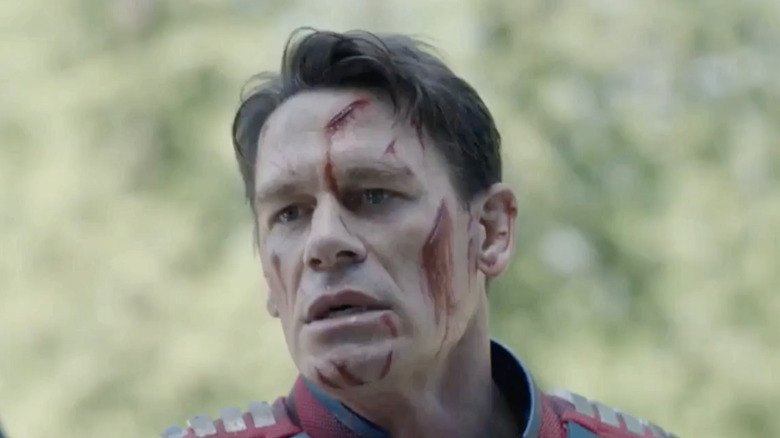 HBO Max
Episode 7 kicks off unlike any other episode of "Peacemaker" we've seen so far. Flashing back to the titular character's childhood, we see a young Christopher Smith (aka Peacemaker) and his brother, Keith, perusing a vinyl collection, including records by Motley Crue and Kiss. As the two brothers mock drum solos with pencils, they listen to Motley Crue's "Home Sweet Home." Considering his piano rendition of the song in Episode 6, it's very clear this particular song means a lot to Peacemaker.
Jumping back to the present day, Peacemaker (John Cena) and Vigilante (Freddie Stroma) later join John Economos (Steve Agee) in a drive in the team's van. Peacemaker and Vigilante rock out to the sounds of Wig Wam's "In My Dreams." As our heroes face off against the Butterflies and White Dragon's forces, it is repeatedly shown that there is no wrong time to rock. After an attack from the white supremacist group, Vigilante passes out to the ironically chosen sounds of "Don't Close Your Eyes" by Kix. Later, when Peacemaker and Economos locate Vigilante's vehicle, they do their best to escape certain death while Hardline's 1992 song "Hot Cherie" blasts over the radio (via Discogs).
Later, as Harcourt briefs the team and the Butterflies prepare to move the cow, we hear "By The Grace of God," a song by a Swedish rock band called The Hellacopters (via Discogs). The penultimate episode of "Peacemaker" enters the closing credits to the sounds of "Set The Night on Fire," a song by Pretty Boy Floyd. This is the second use of a song by the band, following the appearance of "I Wanna Be With You" in Episode 4. While the group's exact plan for the Butterfly's cow is unclear at this stage, perhaps the fiery song of the credits could be a clue?