What's The Song In The Peacemaker Trailer?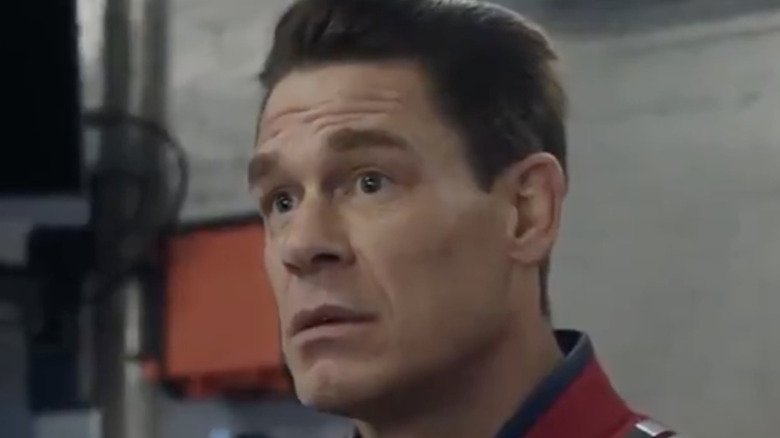 Warner Bros.
One of the most exciting reveals to come out of DC FanDome this year was the first teaser trailer for James Gunn's "Peacemaker." The HBO Max series is a spinoff of the vastly successful "The Suicide Squad," which made its way onto the platform and into theaters this past August. Fans fell in love with the new characters who didn't appear in 2016's "Suicide Squad" like Bloodsport (Idris Elba), Polka-Dot Man (David Dastmalchian), Ratcatcher 2 (Daniela Melchior), and Peacemaker (John Cena) himself.
Peacemaker, aka Christopher Smith, serves as a valued member of the team, but in the final act, we realize he's under a different set of orders from Amanda Waller (Viola Davis). He kills Rick Flag (Joel Kinnaman) to obtain the records of Project Starfish for the greater purpose of protecting America. Rick's death was a complete shock to moviegoers, which made many of them change their thoughts on Peacemaker. It looked like he also met his end when Bloodsport shot him and Jotunheim subsequently collapsed on top of him in the finale, but we found out in the mid-credits scene that he survived.
The lighthearted and goofy nature of the "Peacemaker" trailer does an excellent job of detracting fans from the fact that the goon killed fan-favorite Rick, largely in part to its background music. Gunn certainly knows how to pair the right tune with his films and trailers, and this selection was top-notch.
The Peacemaker trailer features Norwegian band Wig Wam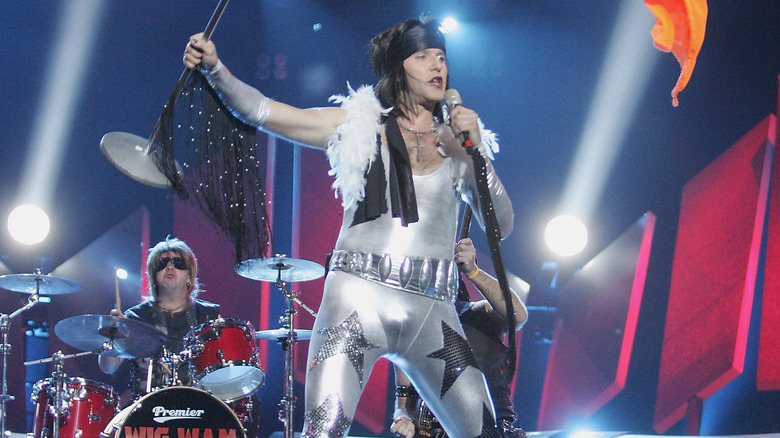 Sean Gallup/Getty Images
According to the director himself, the song in the "Peacemaker" teaser trailer is "Do You Wanna Taste It" by Wig Wam. The band hails from Norway and is known for their glam rock and killer outfits. Wig Wam also famously participated in Eurovision 2005, representing their country, and performed well enough to finish in ninth place at the event.
James Gunn responded to a Twitter user who said they always took Wig Wam for a joke by saying, "They have some really great songs." The director also confirmed the band doesn't just appear in the trailer, but they will also be featured in the show. However, he didn't specify if it would be "Do You Wanna Taste It" or if another song from the glam band would make its way into the HBO Max series. No matter how the soundtrack of this new show turns out, we know it's going to be a banger since Gunn had creative control.