The Weird Reason Why Willem Dafoe Got Fired From His First Acting Job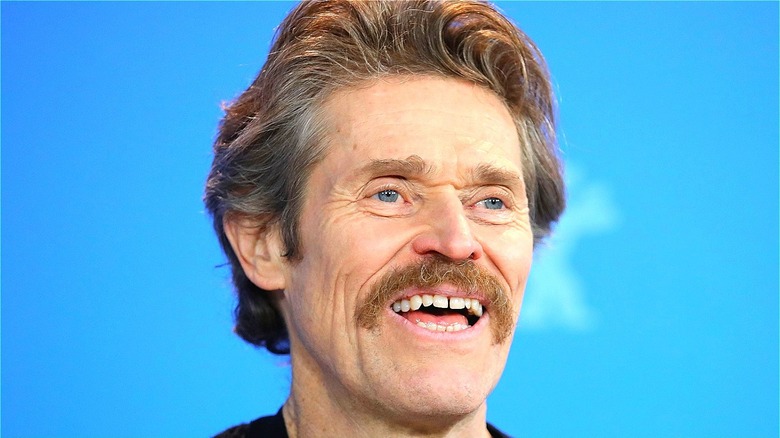 Andreas Rentz/Getty Images
What do the Green Goblin, Vincent van Gogh, and Jesus Christ all have in common? One of Hollywood's greatest character actors, Willem Dafoe, has portrayed them all on the big screen. Dafoe has amazed audiences with his incredible range for decades through both characters he has played and the projects he has chosen to take part in. As a result, he boasts one of the most robust filmographies in the industry, which finds its roots in the 1980s when Dafoe was still finding his footing as an aspiring on-screen talent.
Before becoming a cinema mainstay, Willem Dafoe honed his acting craft at various institutions. He first enrolled at the University of Wisconsin-Milwaukee post-high school graduation before joining the now-defunct experimental Theater X. He then moved to New York City in the mid-1970s and studied under Richard Schechner, later becoming a member of the then-newly-established Wooster Group theater company. All of these experiences would prove invaluable for the young Dafoe, who'd land his first major film role in 1980.
"Heaven's Gate" from director Michael Cimino — a controversial title by all accounts — cast a 25-year-old Willem Dafoe as Willy. However, the actor managed to get himself fired from the project in the midst of filming for a rather odd reason. Here's how it all went down.
Dafoe's laughter got him fired from Heaven's Gate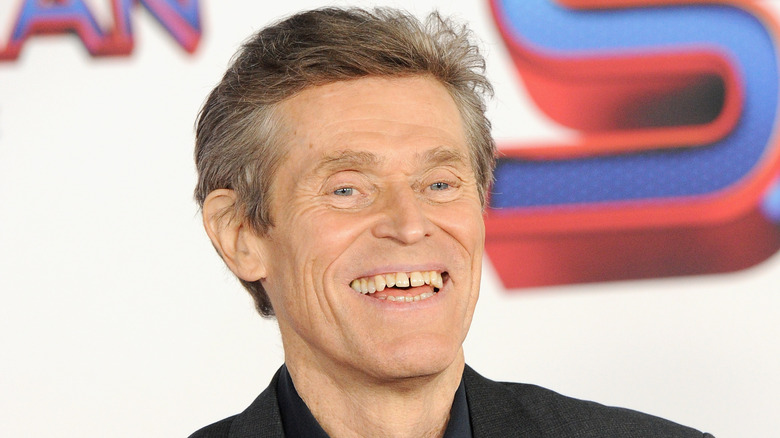 Albert L. Ortega/Getty Images
In November of 2019, Willem Dafoe joined Vanity Fair (via YouTube) for an in-depth look at his career timeline up to that point. The interview features plenty of interesting insights and fascinating anecdotes from the man himself, with one of the funniest being right at the beginning. As Dafoe recalls, his experience trying to land the "Heaven's Gate" gig was anything but ordinary, seeing as his first task was to prepare two monologues — one in English and the other in a different language — for the audition.
"I had a friend of mine phonetically write out the speech in Dutch," Dafoe said, but this deception soon presented a big issue. Believing Dafoe was fluent in Dutch, Michael Cimino laid out a full scene for him to act out and wanted him to do so while speaking his lines in that language. Ultimately, Dafoe had to come clean about his feigned bilingualism, yet he somehow didn't lose the job. That wouldn't happen until someone told him a joke on set that made him laugh at the wrong time, causing Cimino to fire him on the spot.
Per his own admittance, Willem Dafoe hardly considers "Heaven's Gate" his first real film role despite it taking such a spot on his IMDb page and his face popping up in the background of a few shots. Nevertheless, it shouldn't matter too much in hindsight considering the stellar career he went on to have in the years after.