Willem Dafoe Had A Hilarious Response To Being Approached For Spider-Man: No Way Home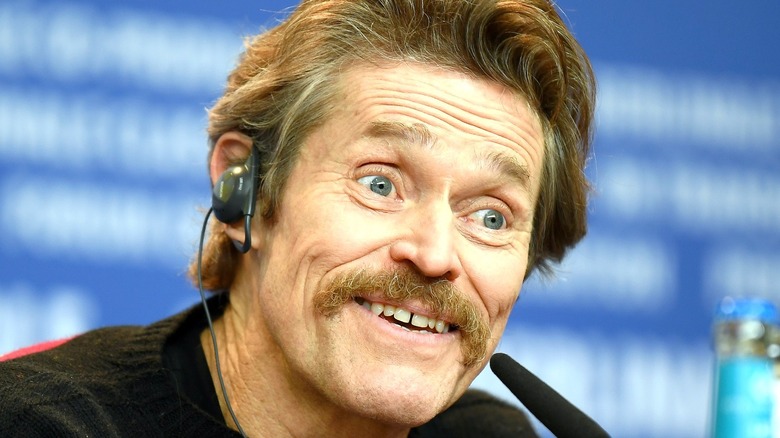 Emma Mcintyre/Getty Images
"Spider-Man: No Way Home" is finally here, which means Marvel's live-action multiverse is officially open, and all manner of heroes and villains past and present have now entered the MCU fray. While we have zero intention of spoiling exactly which heroes may or may not have made their way across the multiverse for those who've yet to see "No Way Home," we've all known for quite some time which villains were set to return. 
Chief among the big bad villains tabbed for a "No Way Home" return was, of course, the O.G. cinematic Spidey foe, the Green Goblin. That character was brought to vivid and horrifying life by the one and only Willem Dafoe for Sam Raimi's 2002 franchise opener "Spider-Man." And in truth, save for a couple of inspired villainous turns in ensuing "Spider-Man" movies — primarily Alfred Molina in "Spider-Man 2" and Michael Keaton in "Spider-Man: Homecoming" — few actors have brought as much verve, pluck, grit, and wit to the proceedings.
As such, when Marvel's mind-boggling multiverse plans began to take shape, filmmakers clearly understood no actor could replicate the manic, menacing mix of hubris and humanity Dafoe brought to his Norman Osborn. Seems it might not have been as easy as they'd hoped to get Dafoe back in the fold, though, as the legendary actor had a very specific opinion about returning as Green Goblin.
Dafoe thought the idea of a Green Goblin return was a bit 'nutty'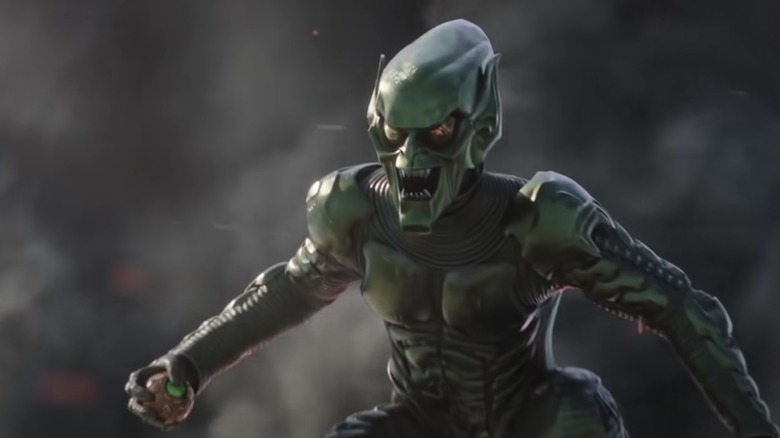 Sony Pictures Entertainment/Marvel Studios/YouTube
The always outspoken actor detailed his hilarious reaction to being approached for a "Spider-Man" return, stating candidly during a recent virtual panel for Brazil's Comic Con Experience, "When I heard it, I thought, well that's pretty nutty." Dafoe then offered part of his trepidation about returning stemmed from his character's violent death at the hands of his own glider in Raimi's "Spider-Man," cheekily quipping, "I got speared pretty good in the first film." 
Still, Dafoe decided to keep an open mind about the project, offering, "But I thought, 'OK. They can figure out a way to bring me back." And as the actor tells it, after being pitched the entire "No Way Home" concept by director Jon Watts, he began to see the film as a chance to bring something different to the role than he had two decades prior, saying, "It sounded like a lot of fun and a good solution and then when we went deeper into it, I liked the idea that I was returning to something that was same but different. It's a return to something I did before with that kind of history but there's a spin on it and that appealed to me."
Thankfully, the team behind "No Way Home" were indeed able to spin Dafoe's enthusiasm for the project from "nutty" to "fun," because it's sort of impossible to imagine it working as well as it does without him. 
"Spider-Man: No Way Home" is now playing in theaters everywhere.