Ryan Murphy Reveals The True Story Behind AHS: Asylum's Musical Episode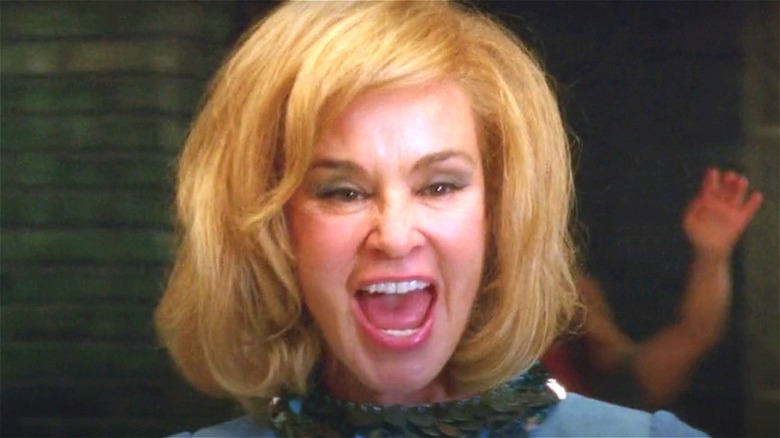 FX/Hulu
A coven of witches, haunted houses, infamous hotels, and cursed colonies are just a smattering of what viewers are in for with Ryan Murphy and Brad Falchuk's hit FX television series "American Horror Story." Each season is its own self-contained story, yet the series is interconnected in the larger "AHS" universe. Murphy is no stranger to masterfully playing with storytelling devices, and he's always keeping his fans on their toes. For example, the recent season, subtitled "Double Feature," featured two stories over its 10-episode run.
 Since Murphy likes to mix things up, we cannot be shocked when the show tends to veer into the over-the-top and, at times, downright campy. Even still, when Season 2 was airing, many fans likely didn't expect that the groundbreaking series known for chills and thrills would feature a big splashy musical number. However, that is exactly what happened in "American Horror Story: Asylum." How did this surprising scene come to be? Murphy himself explained it all in an interview.
Sister Jude's Name Game performance started as a joke idea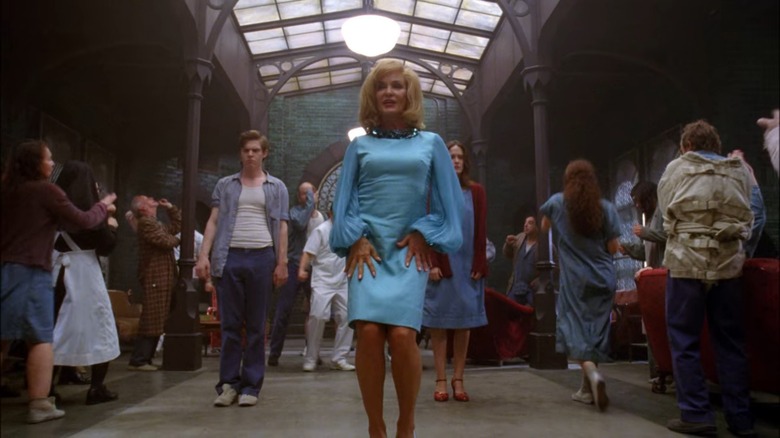 FX
"American Horror Story: Asylum" is often regarded as a favorite among diehard fans and boasts a healthy 89% audience score on Rotten Tomatoes. The season follows a reporter named Lana Winters (Sarah Paulson) as she investigates the happenings of a mental health facility called Briarcliff Manor. Briarcliff is run by Sister Jude Martin (Jessica Lange), who rules over her domain with an iron fist, and is often cruel and downright sadistic to her patients. 
Winters ends up being committed to Briarcliff where she must fight to survive both physically and mentally. Toward the end of the season, Sister Jude herself is also locked away in Briarcliff, where, one day, she's found by Lana wandering aimlessly in a zombie-like daze after being forced to have electroshock therapy. Winters asks if Jude knows her name, which causes Jude to conjure a fantasy scene of everyone in the asylum performing the bright 1960s musical number "The Name Game." In typical "AHS" fashion, the scene is humorous, yet incredibly heartbreaking, as Sister Jude is clearly having a complete break with reality.
In an interview with Entertainment Weekly in October 2019, Murphy revealed how the now-iconic scene came about. He explained, "Jessica said to me 'Oh Ryaaaaaan, I can't keep moping around here, it's so dark and so hard and so brutal, can't I have a musical number?' She said it as a joke, but the idea fit what we had planned perfectly." 
When it came time to film the scene, he said that Lange was thrilled by the change of pace. "I've never seen an actor be happier on set," he told Entertainment Weekly. He went on to add, "We had a ball that day. It was pure creatively and we laughed for 14 hours straight."