How To Watch Beyond Oak Island For Free Online
If the endless search for hidden treasure on "The Curse of Oak Island" isn't enough for you, the reality series' spin-off "Beyond Oak Island" might be what you're looking for. The History show follows brothers Ricky and Marty Lagina as they work with fellow treasure hunters to research expeditions outside their usual areas of expertise.
Each episode of "Beyond Oak Island" introduces a new quest, and the Laginas offer their professional advice and lend high-quality equipment to the search efforts. From the classic promise of an underwater pirate's treasure chest filled with riches to an infamous gold mine in the Southwest, this "Oak Island" franchise show brings viewers along for all sorts of adventures.
The spin-off series premiered in November 2020 and wrapped its first season in January 2021. Season 2 recently premiered on January 4, so there's still plenty of time for fans to get caught up. Here's how you can watch every episode of "Beyond Oak Island" online for free.
History is streaming Beyond Oak Island episodes online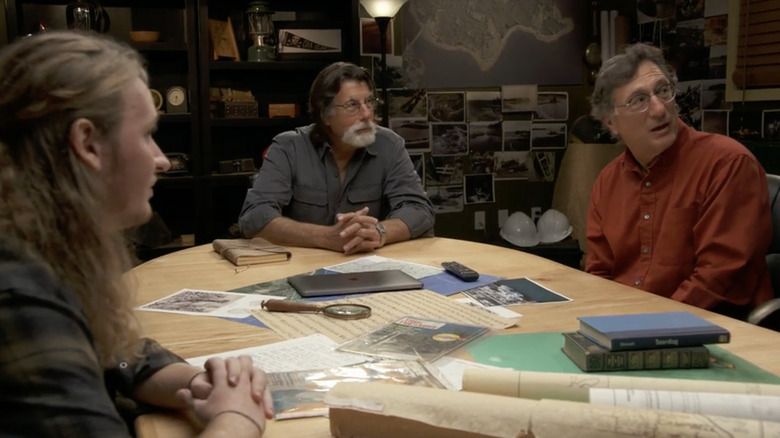 History
With so many streaming service options to subscribe to, it's often frustrating to switch from platform to platform to watch the shows you enjoy. Fortunately, you won't have to borrow a friend's login information or create yet another email account for a free trial session to watch this treasure-hunting spin-off series.
All eight episodes from Season 1 of "Beyond Oak Island" are available for free on History's official website. Unlike many TV networks that stream episodes of their most popular shows online, you don't even need to sign up for an account. If you do want to create an account, though, that's an easy way to keep track of where you're at in each episode and set up a watchlist for later.
There are occasional advertisements throughout the episodes, but that's to be expected given that it's free to watch. The ongoing season of "Beyond Oak Island" likely won't be available on their website right away, but most episodes of "The Curse of Oak Island" and its other spin-offs are available in the meantime.
Season 2 of "Beyond Oak Island" airs Tuesday nights on History. The first episode of Season 2, "The 1715 Treasure Fleet," is now available to stream.