Is Eve Leaving Queens For Good?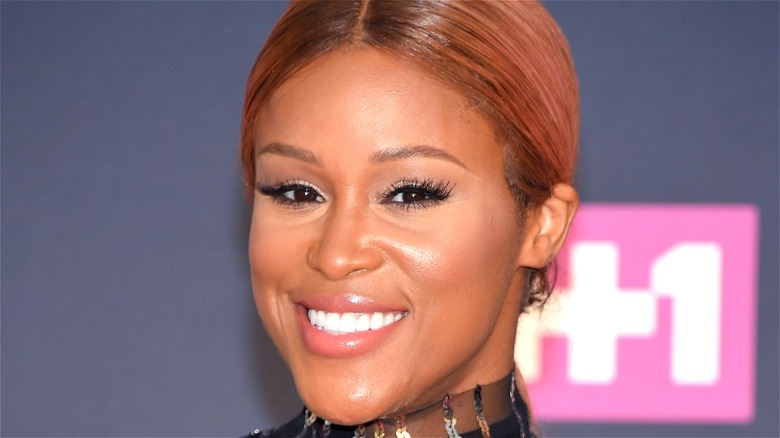 Michael Loccisano/Getty
At the center of ABC musical drama "Queens"are four women who performed together in the 90s during the height of the popularity of R&B girl groups, attempting to reunite in the present day and recapture some of their former glory. Whereas in real life, one-time girl group member Beyoncé is thriving, including in the movie business after signing a multi-film deal with Disney, the four characters at the heart of "Queens" are living rather quotidien lives prior to their reunion that drives the series' story over the course of its first season.
The cast introduced in "Queens" Season 1 includes former 3LW member Naturi Naughton, solo artist Brandy, and rapper Eve as three of its central characters. Nadine Velazquez is the only member of its core to not have worked in the music industry prior to appearing in the series.
While the real-life musical talent of its cast members has helped set "Queens" apart from some of its competition, this key component of the show looked like it might be partially in jeopardy following the peremiere of Episode 9, titled "Bars." In the episode's climax, Eve's character Brianna "Professor Sex" Robinson uses a once-thought fatal gunshot wound to fake her death and live a new life away from the drama of her girl group. Naturally, in the wake of this development, some viewers began to wonder whether or not Eve's departure from "Queens" would be permanent.
Eve is leaving Queens for the time being
"Queens" showrunner Zahir McGhee discussed Brianna's fate in an interview with Deadline published in the wake of Episode 9, revealing that, while Eve is indeed gone from "Queens," she has an open invitation to return. As it turns out, Eve departed the show not due to any sort of conflict or disagreement, but in order to take maternity leave.
"When Eve told me she was pregnant, we were extremely happy for her. I had just had a baby myself. I didn't know what she planned for the show, but instinctively I asked if she wanted Brianna to be pregnant," McGhee said. "That's when she told me she didn't and that she had a date set to leave. The cast and crew wanted to give her the space to enjoy this incredible time."
As to whether or not Eve will return, McGhee told Deadline that Eve is the show's "third partner and she's in this for as long as she wants to be in it."
In short, then, should she decide that it makes sense to do so following the birth of her child, Eve very well may be back. Until that point, however, it's impossible to say whether or not Brianna will return, but at the very least, the series' head honcho seems to welcome the possibility.