Baby Driver's Ansel Elgort To Play Young JFK In Mayday 109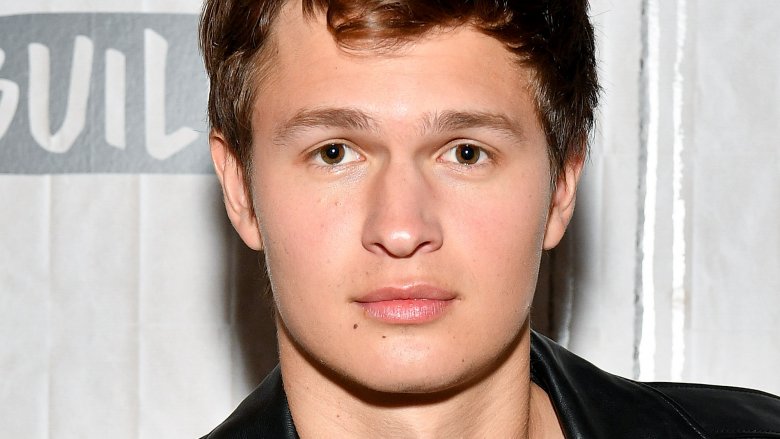 Getty Images
Ansel Elgort is getting presidential for his next role. Deadline reports that the Baby Driver star is set to play a young John F. Kennedy in Mayday 109, an upcoming drama focusing on the future president's heroic actions in the South Pacific during World War II.
The film focuses on Kennedy as a 26-year-old skipper of a Navy patrol torpedo boat who helped lead many of his crewmen to safety after their ship was cut in half by a Japanese destroyer. Presumed dead by their allies, the crew had to find a way to hide from passing Japanese barges to avoid capture. Kennedy swam to surrounding islands searching for help and food and ended up finding a way to get the team back home. Samuel V. Franco and Evan Kilgore (Keeper of the Diary) penned the script for the film, which doesn't have a director attached yet. Elgort is also set to produce the pic alongside Basil Iwanyk, Beau Flynn, and Emily Gerson Saines.
"We could not be more excited about Ansel coming aboard," Iwanyk told Deadline. "Not only is he a tremendous actor, he embodies the charisma, athleticism and looks of a young JFK. We love that this is not a biopic nor a film about politics. This is simply a riveting and unbelievable tale that very few people know – about a young man who was a hero long before becoming the iconic 35th President of the United States. With Ansel, we've found our perfect JFK."
Elgort is set to lead the buzzy new release Baby Driver this weekend as Baby, a getaway driver with tinnitus who sets his life to his music. The movie won't be the actor's first big hit; he is also known for his appearances in huge teen properties like the Divergent series and The Fault in Our Stars. He has a number of other upcoming projects, including the sci-fi drama Jonathan, the biopic Billionaire Boys Club from Highway and Wonderland director James Cox, and the crime thriller November Criminals opposite Chloe Grace Moretz. He is also set to star in a long-gestating Dungeons and Dragons movie.
There is no word yet on a release date or a production start date for Mayday 109. While we wait to learn more, see which role Elgort went out for that everyone in Hollywood wanted.