The AHS: 1984 Scene That Went Too Far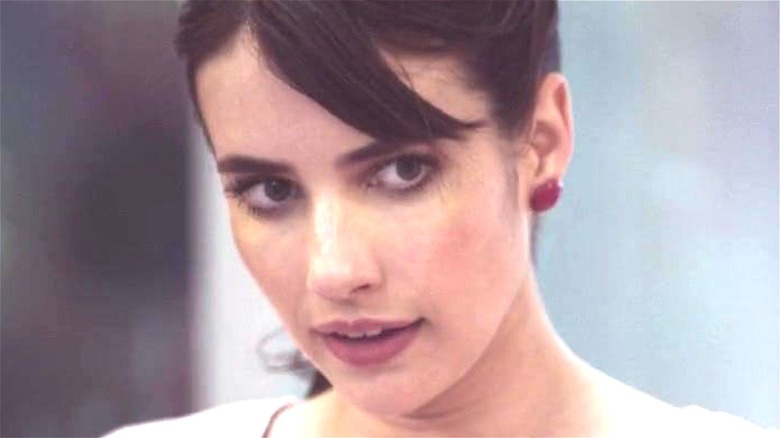 FX
"American Horror Story" has had a lot of terrifying scenes in its 10 seasons so far. From murder houses to apocalypses, there is no disturbing territory that Ryan Murphy and Brad Falchuk's horror anthology series is afraid to cross. While the scenes from "American Horror Story: Cult" were the scariest to a lot of fans, "American Horror Story: 1984" does not have the same reputation. Instead, the season opted for campy horror revolving around the teen slashing film trend of the '80s. 
"1984" takes place during a summer where California is terrorized by real-life serial killer Richard Ramirez, aka the Night Stalker. A group of friends decides to take up posts as camp counselors to escape the carnage, but things don't turn out as intended. Carnage, of course, ensues at the camp, and the group tries to escape. Not all fans enjoyed the campy nature of the season, believing that "American Horror Story: 1984" had some missed opportunities. But even with the change in tone, there were hallmarks of brutal mayhem in the season when one scene went too far for a lot of viewers.
Ramirez and Montana unite in violence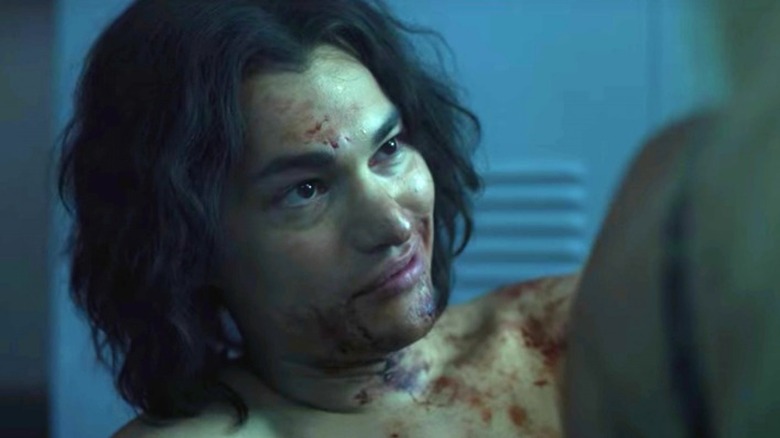 FX/Netflix
It is no secret that many fans had a major problem with Richard Ramirez in "American Horror Story: 1984." In real life, Ramirez tortured and sexually assaulted residents of California from 1984 to 1985 (via The Wrap). Season 9 of "American Horror Story" takes this even further. Not only does Ramirez (Zach Villa) exact the violence he was known for in real life, but embarks on a relationship with Montana (Billie Lourd). Fans on Reddit took issue with how this romanticizes a real-life monster in one scene in particular. 
In this scene, Montana and Ramirez engage in a sexual relationship after she sees that Ramirez has gutted a man for her. "They took the real motives and trauma (somewhat) of Ramirez and turned him into Montana's rogue love interest with satanic powers. It just seems in poor taste to me," posted u/Waldkoenig. What seems so disturbing is how undisturbed Montana is and how sexual the encounter becomes. She finds it attractive that Ramirez would kill someone for her. 
Many fans were uncomfortable about framing Ramirez in a romantic light. "I don't remember Richard ever killing people 'in the name of love,'" noted u/Laundry-Champagne. Others felt that there was no respect for the victims that Ramirez tortured, as "AHS" transformed him into some kind of romantic hero.
If you or anyone you know has been a victim of sexual assault, help is available. Visit the Rape, Abuse & Incest National Network website or contact RAINN's National Helpline at 1-800-656-HOPE (4673).