Here's How You Can Watch How I Met Your Father Season 1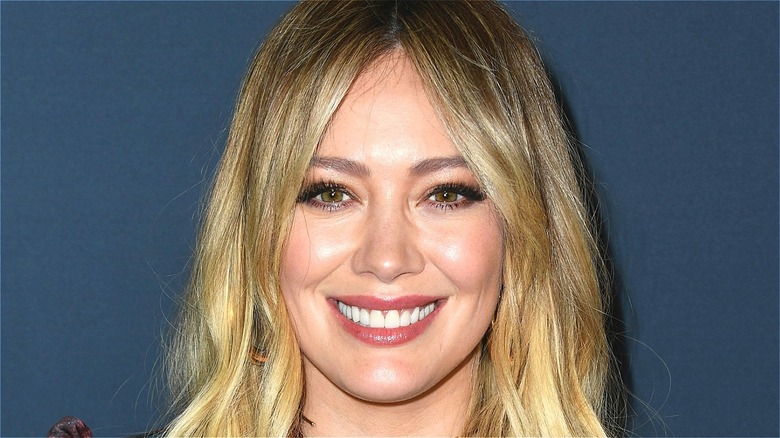 Jon Kopaloff/Getty
Amidst Hollywood's current wave of remakes, reboots, and spin-offs, one of the most highly anticipated upcoming offerings is "How I Met Your Father." The series is a spin-off of the CBS sitcom "How I Met Your Mother," which follows Ted Mosby (Josh Radnor) and his group of friends as they navigate the Manhattan dating scene. The series aired from 2005 to 2014 and ended with an infamously divisive finale.
Regardless of whether they're Team Yellow Umbrella or Team Blue French Horn though, the upcoming spin-off has been a long time coming for many "How I Met Your Mother" fans. The project has taken many forms over the years, from when it was known as "How I Met Your Dad" in 2014 (via Deadline) to when it was updated as "How I Met Your Father" in 2016 and revamped again in 2017. Finally, one iteration of "How I Met Your Father" received a 10-episode series order in April 2021 (via Deadline).
The gender-swapped spin-off will be led by Hilary Duff, who plays Sophie, an aspiring photographer and hopeless romantic. The first "How I Met Your Father" trailer was released in December 2021, and offered fans their first taste of the series. The show will initially pick up with a future version of Duff's Sophie, who tells her son "the story of how she met his father," a tale that will take viewers back to the year 2022 and follow a younger Sophie as she and her friends each embark on their own journeys of romance and self-discovery.
Here's when and where you'll be able to watch "How I Met Your Father."
How I Met Your Father will stream exclusively on Hulu
"How I Met Your Father" is almost here, with the spin-off set to begin streaming exclusively on Hulu on Tuesday, January 18. The show's first two episodes will premiere on that date, while its first season's remaining eight installments will subsequently be released on a week-to-week basis (via TV Line). 
"How I Met Your Mother" fans will need to be subscribed to Hulu in order to watch the new spin-off series. Fortunately, the platform offers a number of different plans to new subscribers, including a $6.99/month plan that includes ads and a $12.99/month ad-free plan, both of which come with 30-day free trials. There are also several plans available that bundle it with Disney+, ESPN+, and even Live TV subscriptions (via Hulu).
In addition to Hilary Duff, the series' core cast also includes Francia Raísa, Suraj Sharma, Tien Tran, Chris Lowell, and Tom Ainsley. Additionally, the upcoming spin-off series will feature recurring appearances from Kim Cattrall, Daniel Augustin, Ashley Reyes, and Josh Peck (via Deadline).
Before the show's first trailer dropped, the cast of "How I Met Your Father" announced the release date in November 2021 with a cheeky video that showed them reciting several iconic quotes from "How I Met Your Mother" (via Instagram).