What Are The Songs In Peacemaker Episode 2?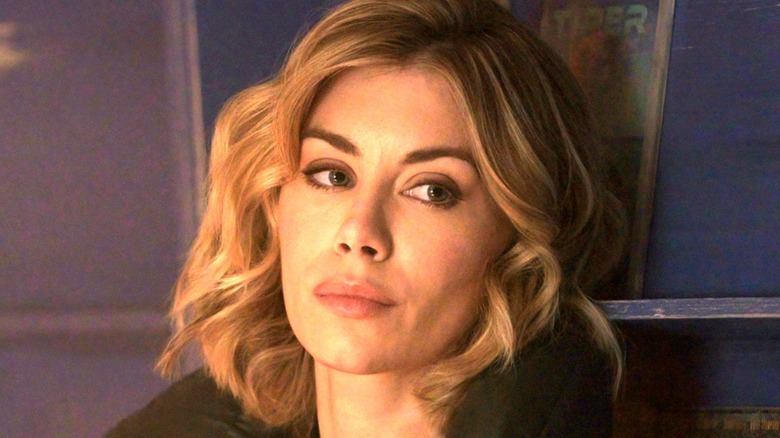 Courtesy of HBO Max
Every episode of HBO Max's "Peacemaker" features a variety of catchy tunes. Some songs in the first episode of the series like Y&T's "Summertime Girls" simply serve the usual purpose of conveying tone, but other songs like Peacemaker's rendition of The Quireboys's "I Don't Love You Anymore" have become important plot devices in the story of the life of Christopher Smith (aka Peacemaker) (John Cena). 
Episode 2 ("Best Friends For Never") echos many of the first episode's stylistic music choices, with another song from The Quireboys and one more tune that serves a genuine plot purpose to the series. The first two episodes would seem to suggest that music plays an even bigger role in Peacemaker's life than it does in the life of Star Lord (aka Peter Quill) (Chris Pratt) in "Guardians of the Galaxy," another production led by "Peacemaker" TV series creator James Gunn. 
Of course, the opening credits of "Peacemaker" once again feature Wig Wam's 2010 song "Do You Wanna Taste It." The same song has featured prominently in promotional material for the series. but it's far from the the only notable tune found in Episode 2.
A song by FireHouse makes Peacemaker cry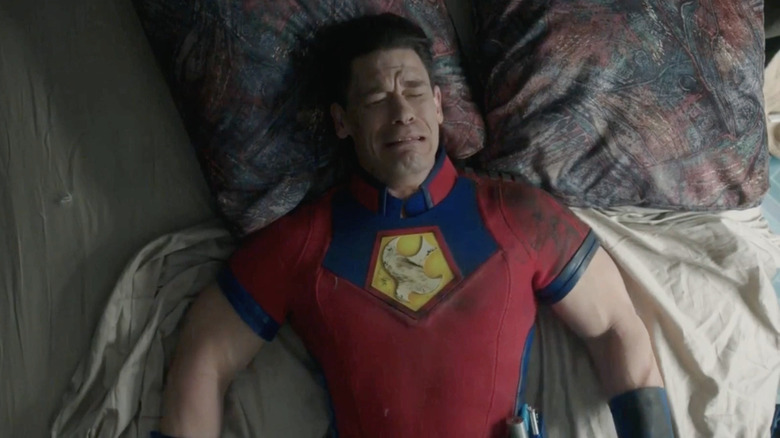 HBO Max
Of course, it only makes sense that an LP by The Quireboys is still playing in Annie Sturphausen's apartment when Peacemaker returns to collect his belongings (and then some). In Episode 1, Peacemaker performs a karaoke rendition of "I Don't Love You Anymore" from the band's 1990 debut studio album, "A Bit of What You Fancy." In Episode 2, Peacemaker adds to his collection by stealing from Sturphausen's apartment, a task he completes while listening to "7 O'Clock," another song from the same album. After Peacemaker makes his escape, we hear the sounds of "Borderline Crazy," a 2015 song by The Cruel Intentions that certainly seems appropriate for the setting.
The standout song from this episode, however, is FireHouse's "Don't Treat Me Bad," a heartfelt number from 1991 which Peacemaker listens to while crying in his bed over his lack of friends. However, while the tears flow quickly (and loudly), the moment doesn't last long. Peacemaker's "face muscle exercises" are interrupted by Adrian Chase (aka Vigilante) (Freddie Stroma), who leads the superhero to indulge in a montage of explosions and general destruction. While Peacemaker and Vigilante use a variety of weapons to destroy a plethora of appliances, we hear a cover of the One Direction song "Drag Me Down," as performed by a band named Santa Cruz. 
Later, when Peacemaker's father (Robert Patrick) is mistakenly arrested, the series introduces audiences to a song from a Swedish band named Dust Bowl Jokies. "Boots On Rocks Off," a song from the group's 2013 album "Cockaigne Vaudeville," continues to play through Leota's conversation with her wife and Peacemaker's discovery of the miniature alien spacecraft. Gunn has one more song up his sleeve for this episode though. "Pumped Up Kicks" by Foster The People plays throughout the closing credits.