Here's Why Will Smith Got In Trouble On The Set Of Men In Black 3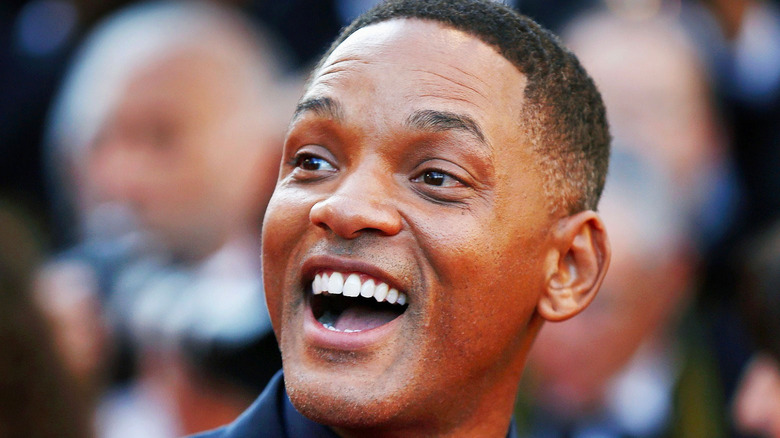 Andrea Raffin/Shutterstock
To try to pinpoint where Will Smith's career exploded is to see that trifecta of blockbuster hits: "Bad Boys," "Independence Day," and "Men in Black." In retrospect, it feels like the final film of this unofficial trilogy was an amalgamation of the first two. Smith's Agent J in "Men in Black" is a wisecracking up-and-comer who just so happens to be introduced to a world beyond our own, opposite Tommy Lee Jones as Agent K. The success sparked two more films and a collective box office gross of over $1.5 billion for the franchise (via The Numbers).
Of course, pulling in numbers like that was mainly due to its leading man. Smith's career elevated between each installment, and as a result, so too did his requirements when arriving on set. In fact, his demands for "Men in Black 3" were so great they even caused issues with the locals where the eagerly anticipated threequel was being shot.
Will Smith's workout plan caused problems for the locals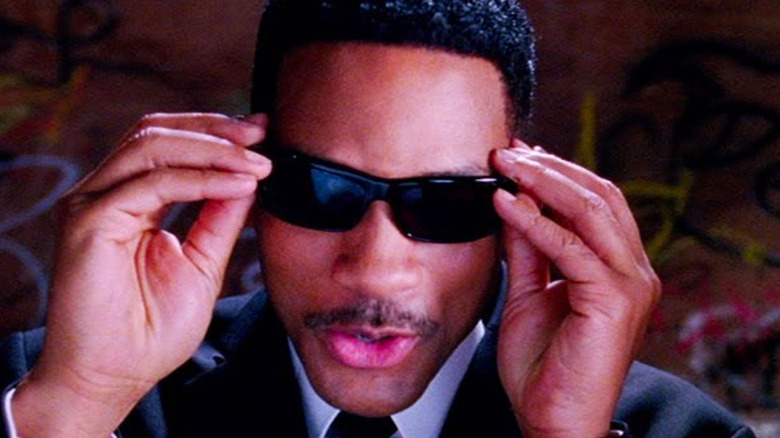 Columbia Pictures
While filming his third stint as one of the MIB, Smith spent his downtime in his $2 million trailer, which took up a demanding amount of space off set. In addition to this, the actor requested a second trailer as a place to store his personal gym equipment. Understandably, it would make sense to stay in shape for his third case as a Man in Black chasing down aliens and running from explosions, but doing so caused a vocal stir in the neighboring area.
As reported in the Daily Mail, Smith's trailer was parked on the street in SoHo, New York. This became an issue for residents, who were quick to voice their concerns. The home on wheels contained multiple offices, two bedrooms, an all-granite bathroom, and marble floors throughout. Understandably, the vehicle, which resembled a concert arena air ventilator, was a bit of an eyesore and blocked a large portion of the road, forcing Smith to move it to a nearby parking lot instead.
While it may have been a slightly greater trek to get back in front of the camera from his home away from home, it didn't dampen Smith's performance or the film's success. "Men in Black 3" went on to earn over $620 million at the box office (via Box Office Mojo). If our calculations are correct, that's at least one more trailer, easy.