The Character Everyone Forgets Lucy Lawless Played In Tobey Maguire's Spider-Man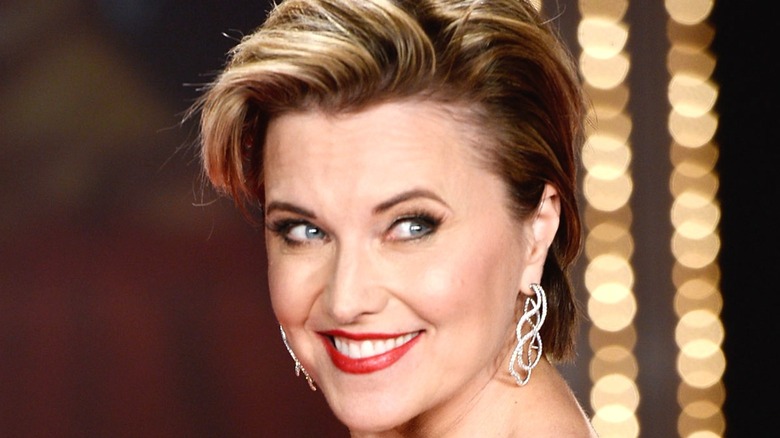 Fernanda Calfat/Getty
Lucy Lawless has mastered the sci-fi genre throughout her decades spent in Hollywood. The New Zealand actress put her name on the map with the late '90s series "Xena: Warrior Princess," which is arguably her most recognizable role to date. Aside from that series, she's starred in other out-of-this-world fantasy projects like the revamped "Battlestar Galactica" series as Fleet News Service reporter D'Anna Biers. Lawless' roles also include her performance as Ruby in the Starz horror-comedy "Ash vs Evil Dead" as well as a recurring guest role as Countess Palatine Ingrid Von Marburg in "Salem."
Lawless' career outside of traditional acting roles includes voice acting in films like "Justice League: The New Frontier" (Wonder Woman) and "Minions: The Rise of Gru" (Nunchuk). She also had a short singing career, having starred in the 1997 Broadway production of "Grease." However, there is one major film cameo Lawless made that flew under the radar but remains a hilarious moment in the franchise years later.
Lucy Lawless made a punk rock cameo in 2002's Spider-Man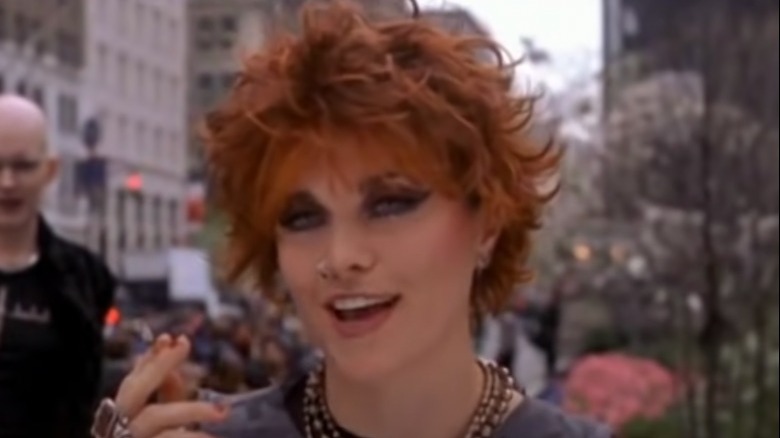 Sony Pictures
The "Spider-Man" franchise is no stranger to seriously major, and often unexpected, cameos, featuring stars like Joe Manganiello, Jennifer Connelly, and J.K. Simmons. But Lawless made one atypical appearance in Tobey Maguire's "Spider-Man" that deserves more recognition. Lawless is credited for her brief cameo as "Punk Rock Girl" in the 2002 film (via IMDb). The moment occurs around the 54-minute mark, when news reporters ask citizens their opinions on the new web-wielding hero defending their town. Lawless, in total punk-rock attire, utters the line, "Guy with eight hands. Sounds hot."
In an interview with Collider, Lawless explained how the cameo came to be — and it actually connects back to her "Xena: Warrior Princess" days and her producer husband, Rob Tapert. "Sam Raimi was one of the executive producers on 'Xena' and 'Hercules' and is one of Rob's oldest friends, so he just invited me. I was in New York and just rocked up," Lawless said.
Even better, Lawless didn't ditch her over-the-top costume when she flew home after filming. "I wore that punk outfit home on the plane, and yeah, people aren't that nice to punks! They're frightened, and they act in a way that's a little bit hostile," Lawless said. So her quick "Spider-Man" appearance doubled as a lesson on human behavior.