George Clooney Agreed To Star In Gravity Under One Condition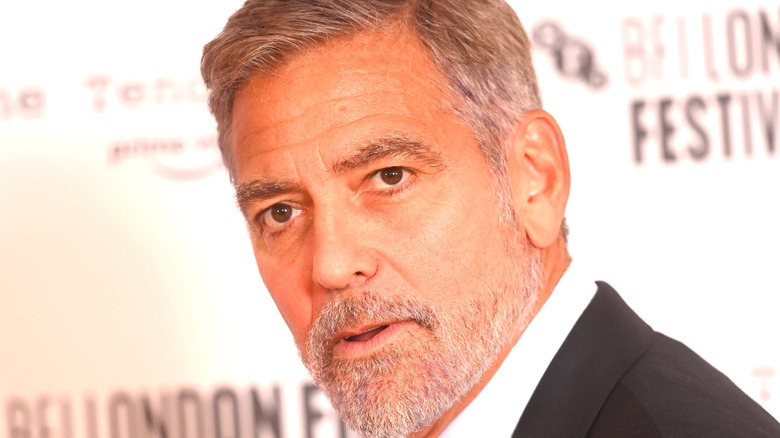 Dave J Hogan/Getty
Ridiculously cool two-time Oscar winner and coffee enthusiast George Clooney has had an illustrious career over the years, both in front of and behind the camera. One of his most notable appearances was in the stunning 2013 sci-fi film "Gravity," written and directed by Alfonso Cuarón, which saw him star alongside Sandra Bullock as two astronauts who find themselves in immense danger and at risk of drifting off out into space.
The film won an incredible seven Academy Awards, including best achievement in cinematography and best achievement in directing (via IMDb). Sandra Bullock also earned an Oscar nomination for her performance as astronaut Ryan Stone, who spends most of the film on her own after Clooney's Matt Kowalski sacrifices himself to the great unknown. However, even with a more minor part than we're used to with the Hollywood A-lister, it appears that Clooney made some significant demands to ensure he even turned up for the project — requests that, in retrospect, may be considered just a little out of this world.
Clooney wanted a home away from home in Gravity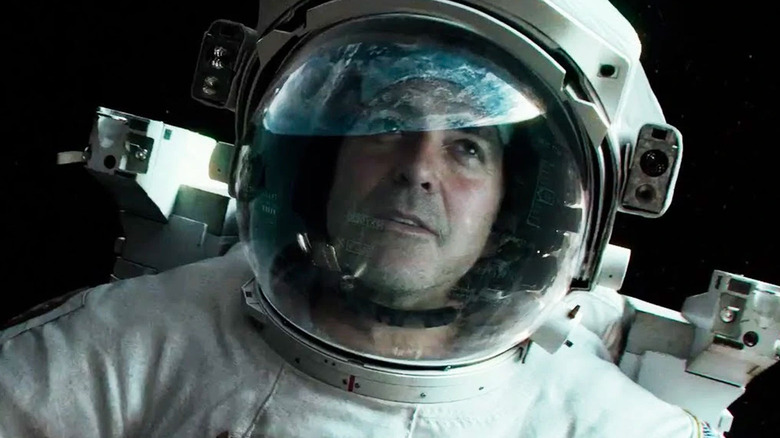 Warner Bros.
It was revealed that before signing on to the project that would send him off to Surrey, England, Clooney requested his accommodations be at a top-tier level to ensure his trip to space was a comfortable one. According to the Sun (via Digital Spy), Clooney requested a custom-made beach hut be built next to his trailer. This little patch of land also came with a private landscaped garden as well as a deck area with a hot tub and a personal basketball court to keep himself busy.
According to sources, the whole job supposedly cost around £100,000 ($135,200), which feels like pocket change considering the bigger picture and the box office success the film received upon release. Although Clooney made quite the demand, with the film ultimately earning $723 billion (via Box Office Mojo), meeting it certainly paid off for the filmmakers.