The Decades-Old Sandra Bullock Thriller Blowing Up On Netflix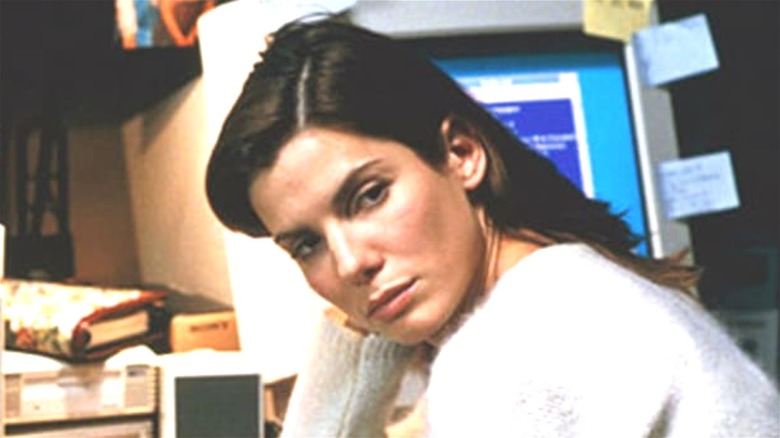 Sony Pictures Releasing
Sandra Bullock has enjoyed one of the most lucrative careers out of any actress working today. She got her start in Hollywood back in the 1980s, and she hasn't slowed down in the slightest, with several exciting projects coming out in the years to come. 2022 should be a rather exciting year for her, seeing as how she'll explore the jungle in "The Lost City of D" and then move onto the star-studded "Bullet Train," with a cast also including the likes of Brad Pitt, Joey King, and Aaron Taylor-Johnson.
With so many great titles in her filmography, it's easy to overlook some of the gems that get lost in the mix. Fortunately, for anyone who's sorely been missing some Bullock in their lives, you can head over to Netflix to check out a computer-themed thriller that deserves another look. No, we're not talking about "Demolition Man," although you should check that out on HBO Max once you get the chance. We're here to talk about "The Net," and while it may seem outdated in terms of technology, it's fun to revisit as a neat time capsule from another era.
The Net offers suspense and gratuitous '90s hacking scenes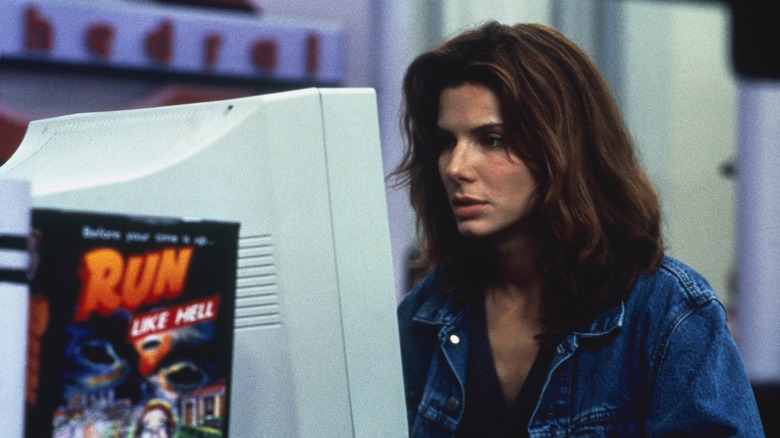 Sony Pictures Releasing
"The Net" follows Angela Bennett (Bullock), an ordinary systems analyst who finds herself in the middle of a vast conspiracy. She doesn't have any real friends or family in the real world, and when she runs into the crosshairs of bad people, she discovers her whole identity becomes wiped from existence. She has no Social Security number, and since she didn't form any relationships or real friendships in the real world, no one knows who she is. It's a classic Hitchcockian tale of suspense transposed into a 1990s setting.
Movies about hacking were all the rage in the '90s. In fact, "The Net" wasn't even the only film featuring hacking in a prominent role in 1995, as the Angelina Jolie-led "Hackers" came out around the same time. Still, "The Net" offers thrills and has plenty of fans, including Mick LaSalle of The San Francisco Chronicle, who wrote, "All the same, 'The Net' is tense and inventive. By the middle, it seems impossible that our heroine can get out of the trap. But Winkler, who co-wrote the screenplay with producer Rob Cowan, finds ingenious ways for her to maneuver — ways that are exciting and satisfying without being too farfetched."
If you want to see how far Hollywood has come in terms of incorporating technology into movie plots, check out "The Net" on Netflix. Plenty of other subscribers have done precisely that, allowing the thriller to enter the platform's Top 10 Movies. Not bad for a movie nearly three decades old.