Jessica Henwick Will Be Back For Game Of Thrones Season 7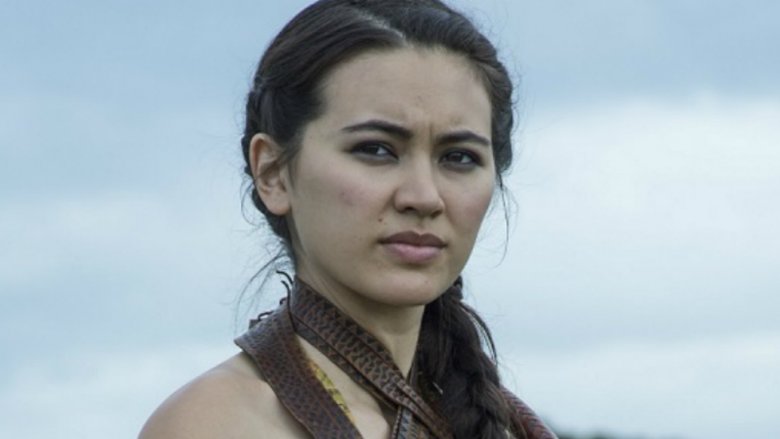 HBO
It'll take more than a mysterious order of ninjas to keep Iron Fist co-star Jessica Henwick from returning to Westeros.
Although she had originally told Game of Thrones producers that her obligations as Colleen Wing on Marvel's Netflix series would prevent her from reprising her role as the bullwhip-lashing Sandsnake Nymeria Sand, she revealed to Entertainment Weekly that she found a way to make it work.
"I [initially] wasn't able to do it," she said. "My schedule clashed. I was filming Iron Fist for six to seven months and they wouldn't give me the time off. [GoT] was so massive for me in terms of my career and building my profile and as an experience in itself, I wanted to return. [A GoT producer explained], 'It's really important that you come back otherwise your character will just disappear.' So I spoke to Marvel and I managed to get a release. I literally was flying back and forth while I was doing Iron Fist in New York to Belfast, even during Christmas break."
Henwick said she did consider walking away. "I'm not going to lie, a part of me was like, 'Maybe I shouldn't do it... maybe Nymeria does just disappear!'" she said. "And then fans will never know what happened to her, just like with Joe Dempsie. It would be like: 'What happened to her?' 'No one knows.'"
Joe Dempsie, of course, plays Gendry on Game of Thrones, a character who was last seen rowing away from Dragonstone in season 4. But reports suggest that he'll return in season 7.
So what can we expect from Nymeria this season? "When we left Nymeria, she was newly aligned with Olenna Tyrell (Diana Rigg) and was going to start a war," Henwick said. "We pick up right where we left off and get into the nitty gritty very quickly. There is no time wasted this season."
Game of Thrones returns for its second-to-last season on July 17. Check out the latest trailer and find out everything we know about the season so far.