Jumanji: Welcome To The Jungle Trailer Coming Thursday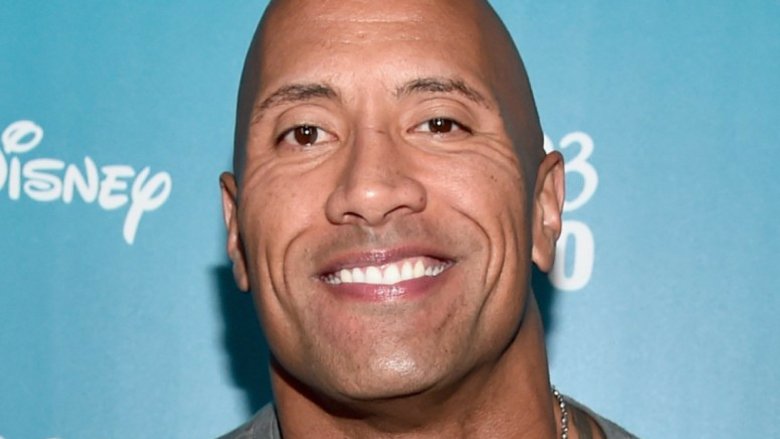 Getty Images
Dwayne Johnson promised a Jumanji: Welcome to the Jungle trailer in the next few weeks, and it looks like he is delivering. The movie's official Twitter page made the announcement that the first trailer for the upcoming sequel will be released Thursday, with the footage then going on to play before the highly-anticipated summer blockbuster Spider-Man: Homecoming.
Jumanji: Welcome to the Jungle will be a sequel to the original film, in which Robin Williams' Alan Parrish must readjust to the real world after getting stuck in a board game for much of his life. The modern day story will begin with four high school kids who stumble upon an old Jumanji video game and console while being forced to clean out the school's basement as part of detention. As they begin to play, they quickly realize that they are transported into the game as they character they chose.
Johnson will lead the film as a buff explorer who is, in actuality, a nerd. His supporting cast includes Jack Black, playing a portly character that a popular girl finds herself stuck in, Kevin Hart, and Karen Gillan. Unlike the original film, the movie will spend almost its entire length in the jungle of the game, which Black says will lead to some unique new adventures.
The film won't forget about the original, though. Black also says that the movie will feature a tribute to Williams in the form of the hints that his character left throughout his time in the jungle. "We're exploring this jungle and trying to conquer the game; it's life or death," Black said. "But while we're there, we find clues left behind by [Parrish]. He built up a full-blown jungle house, similar to a Swiss Family Robinson situation. It's like he's there helping us without actually being there."
Jumanji: Welcome to the Jungle is directed by Jake Kasdan (Walk Hard: The Dewey Cox Story) based on a script from Scott Rosenberg (High Fidelity). Nick Jonas, Ser'Darius Blain, Madison Iseman, Alex Wolff, and Morgan Turner also star. The movie is set for a Dec. 22, 2017 release; while we wait for the trailer to be released, see Gillan's skimpy Jumanji outfit and some other controversial movie costumes explained.
You don't play the game. The game plays you. The Jumanji: Welcome To The Jungle trailer arrives in 2 days! #JumanjiMovie pic.twitter.com/H5CWaYzZ9W

— Jumanji (@jumanjimovie) June 27, 2017