Jumanji: Welcome To The Jungle Trailer To Debut With Spider-Man: Homecoming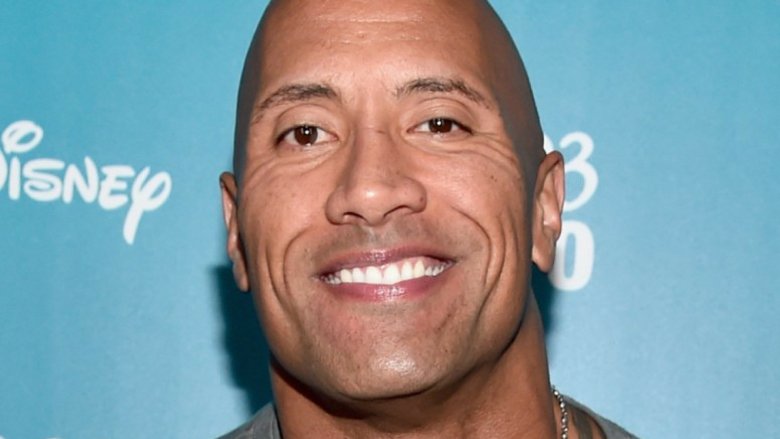 Getty Images
Our first look at Dwayne Johnson's Jumanji: Welcome to the Jungle is almost here. The star revealed on his Twitter account Thursday that the first trailer for the movie will air ahead of Spider-Man: Homecoming, which hits theaters on July 7. The trailer will likely hit the Internet a few days before the movie is released. "Been working on this one for a while now," Johnson captioned his Tweet. "Pumped to show you the goods." 
Jumanji: Welcome to the Jungle plans to update the original film by making the titular game into a video game instead of a board game. The movie will begin with four high school kids who are ordered to clean out the school's basement while in detention. It's there that they stumble on the old Jumanji video game, which they quickly begin to play. However, they are soon transported into the game as the character they chose for the game.
Jack Black, Kevin Hart, Karen Gillan, and Nick Jonas also star in the movie, which is set to include a tribute to the original film's star Robin Williams, whose character apparently left clues throughout the game that the characters will use to find their way out. "We're exploring this jungle and trying to conquer the game; it's life or death," Black said. "But while we're there, we find clues left behind by [Williams' character Alan Parrish]. He built up a full-blown jungle house, similar to a Swiss Family Robinson situation. It's like he's there helping us without actually being there."
Jumanji: Welcome to the Jungle is directed by Jake Kasdan (Walk Hard: The Dewey Cox Story) based on a script from Scott Rosenberg (High Fidelity). The movie is set for a Dec. 22, 2017 release; while we wait for the trailer to be released, see Gillan's skimpy Jumanji outfit and some other controversial movie costumes explained.