The Golden Girls Character Everyone Forgets Mario Lopez Played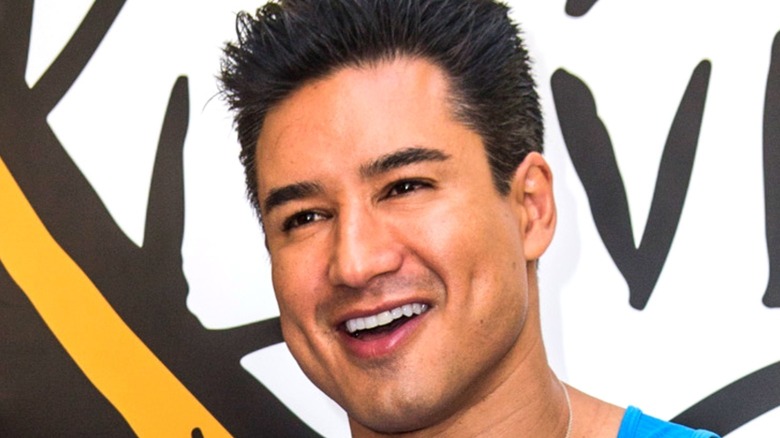 Harmony Gerber/Getty
It turns out "The Golden Girls" has a friend in Mario Lopez. The series about four older women with very distinct and hilarious personalities, sharing their lives and living space in Miami ran for seven seasons on NBC (1985-1992). The series centers around promiscuous southern belle Blanche Devereaux (Rue McClanahan), sarcastic Brooklyn transplant Dorothy Zbornak (Bea Arthur), ditzy Midwesterner Rose Nylund (Betty White), and Dorothy's unfiltered mother, Sophia Petrillo (Estelle Getty).
The series, which spawned three spin-offs, focuses on the friendships forged between the women. "The Golden Girls" also tackles more serious storylines about loss, grief, aging, familial bonds, political and societal issues, and the challenges women face physically, mentally, emotionally as they grow older. The series' popularity endures, resonating with audiences of all ages.
Like many successful sitcoms, "The Golden Girls" features an impressive roster of guest stars who were either already Hollywood A-listers or whose stars were on the rise. George Clooney, Quentin Tarantino, Burt Reynolds, Alex Trebek, Bob Hope, and Jerry Orbach are just a few celebrities who pop up in the series. Mario Lopez also appeared on the show, and fans likely have forgotten what character he played.
Mario Lopez played Dorothy's 'prized pupil'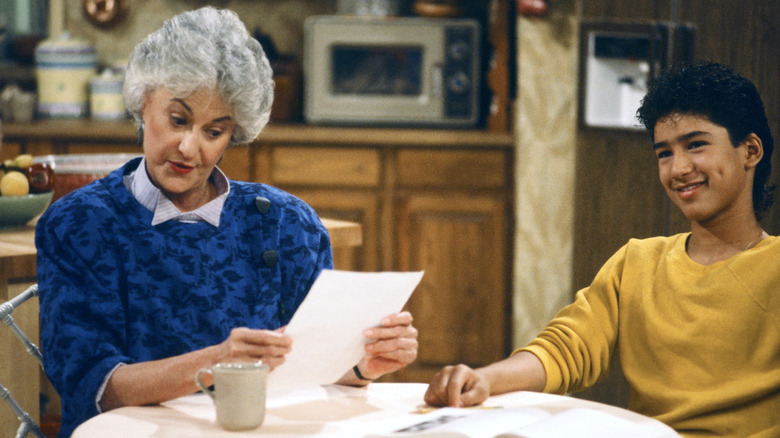 NBC
Mario Lopez appears in Season 2, Episode 21, "Dorothy's Prized Pupil." Lopez plays Mario Sanchez, a student of Dorothy's who faces deportation after writing a "prize-winning story." The attention he garners reveals he's an undocumented immigrant (per TODAY). During a 2019 interview on the morning news program, Lopez discussed his guest-starring role. Lopez, who was 13-years-old at the time, told TODAY, "... It's a very topical episode. I was a smart kid, and Dorothy took me under her wing and was tutoring me but apparently, I was here illegally, and I had to go." As a "kid," Lopez said he didn't understand the significance of the storyline and how it would remain a contentious and relevant issue decades later.
Lopez also said he loved being on the show and called "The Golden Girls" a precursor to "Sex and the City." Lopez had nothing but praise for the lead actors as both people and comedians who were kind enough to give him acting tips, teaching him to improvise and "go with the flow." He attributes the show's success to "great writing."
Lopez is currently reprising his role as A.C. Slater on the Peacock reboot of "Saved by the Bell."