Patrick Stewart Agreed To Return To Star Trek Under One Condition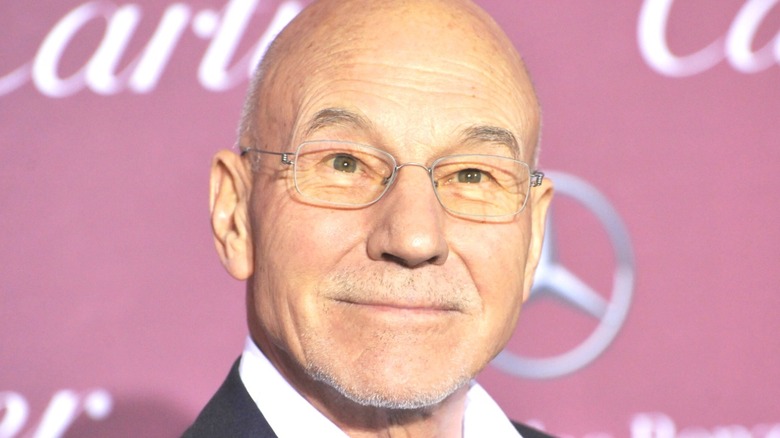 Featureflash Photo Agency/Shutterstock
Try as he might, Patrick Stewart just can't escape the shadow of Jean-Luc Picard. After six decades of acting credits (including a seven-year run as Professor X in the "X-Men" films), Stewart is still most closely associated with his role as the erudite, self-assured captain of the starship USS Enterprise. Despite fearlessly traversing the final frontier through seven seasons of "Star Trek: The Next Generation" ("TNG") and four feature films, Stewart struggled off-screen to break new ground as an actor, citing the legendary character as an "albatross around [his] neck" (via StarTribune) that led to years of typecasting.
Rather than let Picard's legacy consume him, he decided to embrace it by reprising the role for "Star Trek: Picard." The series, which debuted on CBS All Access (now Paramount+) in 2020, presents a grittier, hardened version of the captain — now admiral — as he navigates an uneasy retirement from Starfleet on Earth.
Despite treading all-too-familiar territory, Stewart breathed new life into the part by injecting it with a new layer of moral complexity. He also insisted on an aesthetic choice that would both mark Picard's departure from Starfleet and further distinguish the role from its incarnation on "TNG."
Patrick Stewart didn't want to wear his Starfleet uniform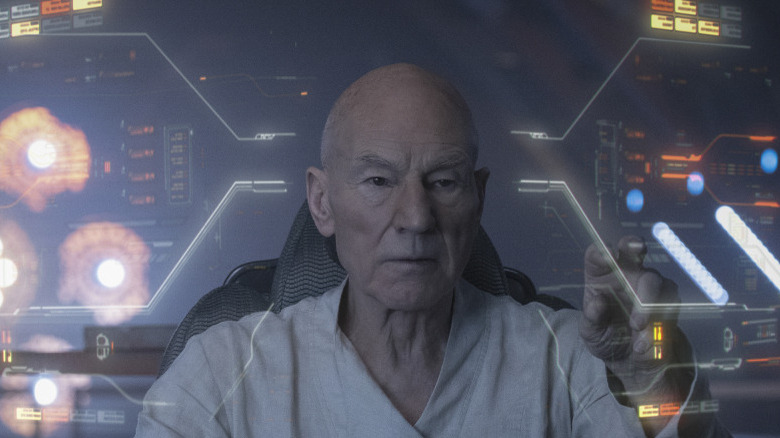 Trae Patton/CBS
Patrick Stewart had one nonnegotiable condition for accepting his role on "Picard": He didn't want to wear the iconic Starfleet uniform, which the character was rarely seen without on "TNG."
"I felt it very important that we put a lot of distance between 'Next Generation' and what we are seeking to do here in this. Picard's life has changed. He's troubled, disturbed, lonely and with feelings of strange, unnatural guilt," Stewart explained in a 2020 Television Critics Association press tour (via StarTribune).
Though Picard retains several of his classic character traits (including a photographic memory of world history and an undying devotion to Earl Grey tea), he returns to the screen a far more embittered and vulnerable man than he was on "TNG." The series, which picks up 20 years after the events in the "Star Trek: Nemesis" film, shows Picard still grieving the death of android Lt. Commander Data (Brent Spiner) — in a world where synthetic beings, like Data, have been banned. He's also disillusioned with Starfleet, which he opted to leave after it refused to save the inhabitants of an enemy planet from destruction.
In wrestling with these moral quandaries, says Stewart, "Picard" reflects timely political concerns. "As I look around the world today, there has never been a more important moment when entertainment and show business can address some of the issues that are potentially damaging our world," he said to the Television Critics Association. "What we are making is entertainment, but it should reflect, perhaps in a subtle and gentle way, the world that we are living in. That's what 'Star Trek' has always done, and I think it's important."
Season 2 of "Star Trek: Picard" will premiere next month on Paramount+.