The Real Reason David Thewlis Wasn't A Part Of The Harry Potter Reunion Special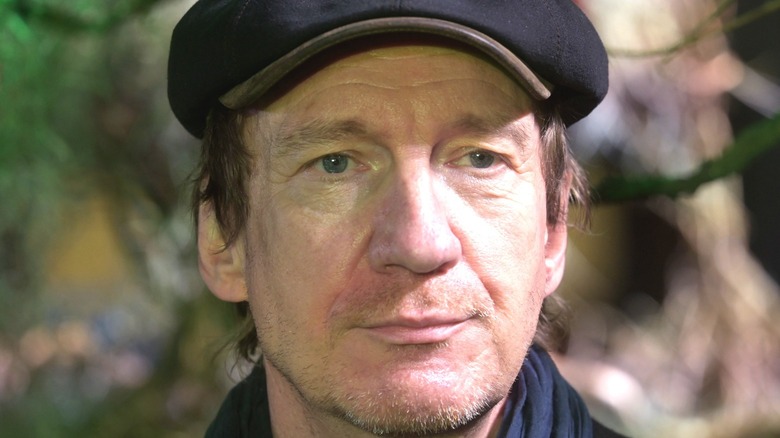 J Hogan/Getty
HBO Max's "Harry Potter" reunion special finally arrived on Saturday, January 1, and it will definitely have fans reaching for tissues. It's been 20 years since audiences were introduced to the Wizarding World in 2001 with the theatrical premiere of "Harry Potter and the Sorcerer's Stone." Since then, fans across the globe have been enraptured by the "Harry Potter" franchise, garnering a total of $7.7 billion worldwide at the box office (via The Numbers), two theme parks, a stage play, and a spin-off film series.
So, what better time to celebrate the worldwide success of the world of "Harry Potter" than the 20th anniversary of the first film? "Harry Potter 20th Anniversary: Return To Hogwarts" brings together key cast members to discuss the franchise and its impact on their lives and fans. Of course, the main trio from the films — Daniel Radcliffe, Emma Watson, and Rupert Grint — appear in the special. Other key players show up, too, including Tom Felton, Gary Oldman, Helena Bonham Carter, and Ralph Fiennes.
But, as many "Harry Potter" fans are sure to notice, the special is missing several of the original films' major characters. One missing face is David Thewlis, whose role as Lupin has a huge impact on Harry throughout the films. Here's why Thewlis was not able to make it to the "Return to Hogwarts" HBO Max special.
David Thewlis took a lighthearted approach to explaining his absence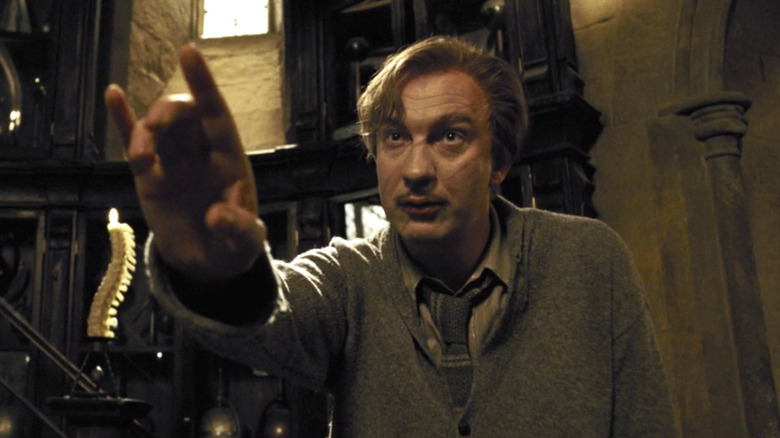 Warner Bros.
David Thewlis made his "Harry Potter" franchise debut as Remus Lupin, a Defense Against the Dark Arts who turns out to be a werewolf, in 2004's "Harry Potter and the Prisoner of Azkaban." Throughout the subsequent films, Lupin guides Harry (Daniel Radcliffe) throughout his time at Hogwarts and his quest to defeat Voldemort (Ralph Fiennes). With such a vital role in the "Harry Potter" films, many fans were left wondering why Thewlis didn't return for the HBO Max "Return to Hogwarts" special. 
Luckily, Thewlis took to Instagram to clear the air, and it seems he opted to take a humorous approach to his absence. At one point in a lengthy caption, he explained, "Well, last year, as some of you may recall, I foolishly posted what I thought was an amusing picture of a Lupin action figure to which I had attached some comically large feet. It seems I did this on a sensitive anniversary, upsetting many. This led to an enormous number of fans (and some cast members) taking to the streets in protest and signing a petition demanding that I be banned from any future Potter celebrations."
The "Harry Potter" alum continued, "In my defense, it was my wife's idea. I did not realize the significance of the date, and following the advice of my legal team, the post has since been removed. I hope that has cleared things up."
Judging by a prevailing use of sarcasm through his Instagram feed, we are going to take this post as another example of Thewlis' dry wit. However, he didn't give a real reason for not appearing in the "Return to Hogwarts" special, leading us to wonder if one of his four upcoming projects (via IMDb) factored into his absence.