The Real Reason Johnny And Daniel's Cobra Kai Season 4 Fight Ended That Way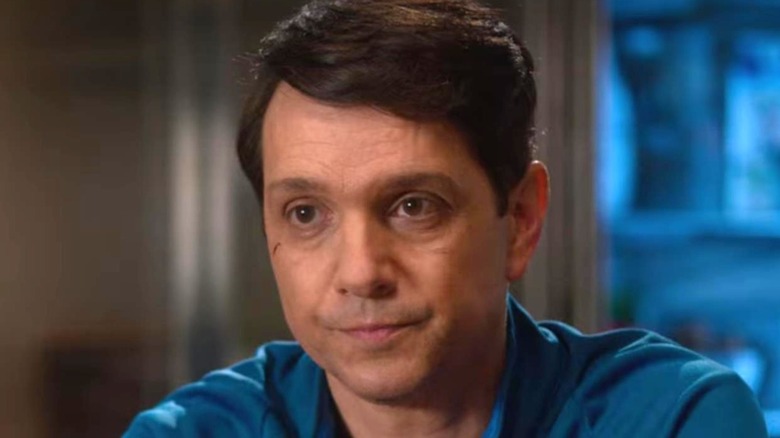 Netflix
"Cobra Kai" Season 4 struck hard and with no mercy. The latest All-Valley Karate Tournament had promised high stakes from the outset, but not even the most tenured pop-culture prophet could have predicted all of the twists and turns that unfolded throughout the 10 episodes. Bonds were built and broken, unexpected rivalries were forged, and the martial arts action was fun and dramatic.
That said, it's the characters that give the show its beating heart. While "Cobra Kai" has given meaningful stories to most of its ensemble of fighters, Johnny (William Zabka) and Daniel (Ralph Macchio) will always be the heart of the saga. They've been butting heads since they were first introduced in "The Karate Kid" way back in 1984 after all, and that trend has continued in "Cobra Kai."
Johnny and Daniel's relationship has certainly taken some huge steps forward in "Cobra Kai," but their opposing viewpoints means that a fight is always a possibility. But will there ever be a clear winner? "Cobra Kai" Season 4 explores this idea in a way that might frustrate some viewers.
Johnny and Daniel's fight was always meant to end that way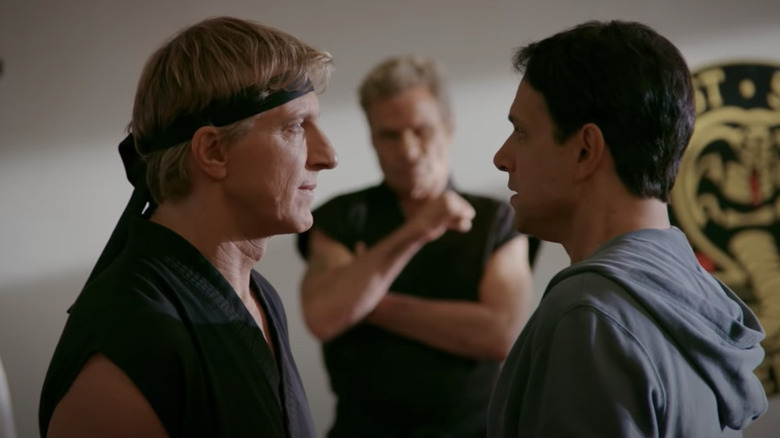 Netflix
Daniel and Johnny's relationship is one of the most entertaining, strange bedfellow pairings in recent memory. Most fans want to see them put their differences aside and focus on the greater good. At the same time, the constant bumps in the road towards progress never cease to create memorable moments. Season 4 of "Cobra Kai" had more of the expected conflict between the duo, culminating in a fight scene that ended in stalemate.
In a recent interview with Entertainment Weekly, William Zabka and Ralph Macchio discussed the brawl and explained why they were happy with the result. "It was funny to read it [in the script] — we're turning the pages, going, 'Okay, who wins? Who wins?' But then it's a draw at the end," Zabka noted. "We got a kick out of it." 
According to the show's co-writer Josh Heald, the fight was always supposed to end in a draw. The creator equated both characters as essentially being on a different side of the same coin — they're "Yin and Yang," and their cycle is always destined to repeat itself. Having either of them advance over the other at this stage would feel "inauthentic" to the characters. Heald also stated that neither man has the right style when it comes to karate; they're just "different."