The Cobra Kai Season 4 Twist No One Saw Coming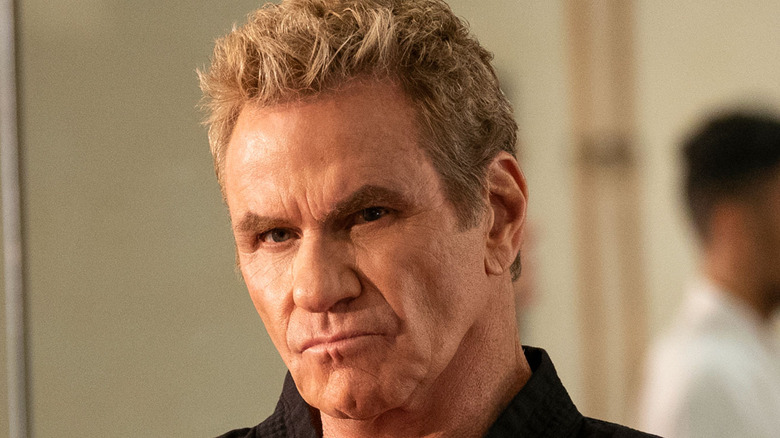 Netflix
Contains spoilers for "Cobra Kai" Season 4
Well, another year, another jaw-dropping All-Valley Karate Tournament. "Cobra Kai" has returned for a lethal fourth round of a season on Netflix, with some downright shocking revelations that not even the most expert warrior could counter. Alliances were made, broken, and rebuilt in the final hour when all hope was lost, bringing far more drama than is required for a tournament that hosts teams with names like Eagle Fang.
Incredibly though, for a show building up to the main event for 10 hard-hitting episodes, the final blow was actually struck off the mat, long after the dust settled. This was one that wasn't from the intense rivalry between the show's leading karate schools but a betrayal within Cobra Kai that not even its supreme leader saw coming. As much as the co-founder of Cobra Kai tried to bring the class back from the brink, in doing so, he unknowingly cast a growing dark cloud over his domain that came with an unexpected Silver lining, and it struck in a way no one could've expected.
Terry Silver strikes back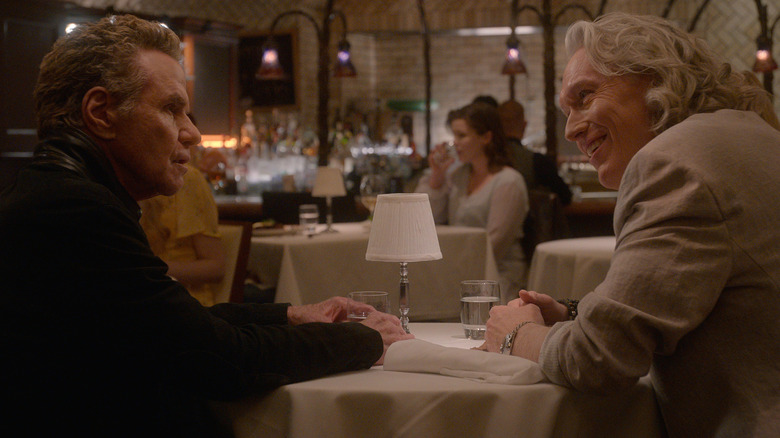 Netflix
Since his arrival this season, the creators of "Cobra Kai" made an impressive effort to slowly wake the Silver beast we knew and hated from "The Karate Kid Part III." The Terry Silver (Thomas Ian Griffith) we were reunited with had put his past behind him, only for John Kreese (Martin Kove) to push him in just the right way to get him back into high kicks and dirty moves once more. Watching it unfold was like a Frankenstein-esque tale that saw a platinum-maned monster reawakened by his former master. One that Kreese learned far too late that he'd lost complete control of.
With growing friction between the two to change tactics, the opposing views from Kreese led Silver to take drastic and despicable actions. After Stingray (Paul Walter Hauser) returned to class only to be rejected by his former sensei, his last-ditch effort to get back among the ranks was taken as an opportunity by Silver and used to brutal effect. In a fit of rage, Silver kicked the snot out of the eager pupil, demanding that, whenever Stingray regained consciousness, he tell the authorities that it was Kreese, not Silver, that was responsible. As a result, this year's cliffhanger saw the OG sensei arrested and ultimately taken off the table. A smart move from Silver? Certainly. But one thing he should never forget is Kreese will always find a way back. With that in mind, it's here where an exciting possibility that could forever change "Cobra Kai" comes into play.
Ironing out the Kreeses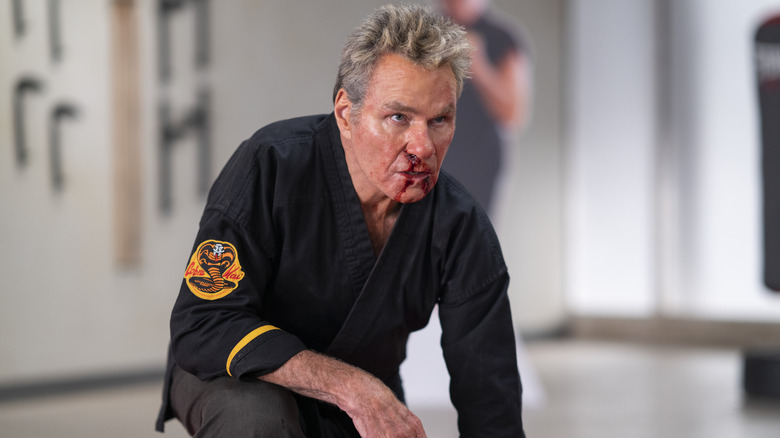 Netflix
Besides power plays and surprise wins, one of the biggest shockers at the end of "Cobra Kai" Season 4 was Kreese revealing something we didn't know he had — a conscience. After a brief heart-to-heart with his former star pupil, Johnny Lawrence (William Zabka), and his sympathy for Tory Nichols (Peyton List) struggling with her final round, it genuinely looked like it had finally dawned on Kreese how much damage he'd done that was in desperate need of repair. In this season's final moments, the series was starting to show a completely different side to one of the most feared players in this karate-obsessed saga. Taking that into consideration, could these brief moments of seeing the light lead him somewhere we'd never expect him to be? Pleading at the door of Eagle Fang/Miyagi-Do?
In a show all about second chances, could one be on the way for John Kreese? Could he follow Johnny's example, and form an alliance with a long-time foe? Could he finally rebuild his relationship with his original pupil that he tried not once, but twice to corrupt? For fans, this could be on par with seeing Darth Vader chucking the Emperor down a hole and finally breaking free from The Dark Side, only with planks of wood and car washing. Of course, fantastic as it could be, this is still all speculation. We can only wait and see what's in store when "Cobra Kai" returns for its 5th season on Netflix next year.