The Fantastic Way Evanna Lynch Aced Her Harry Potter Audition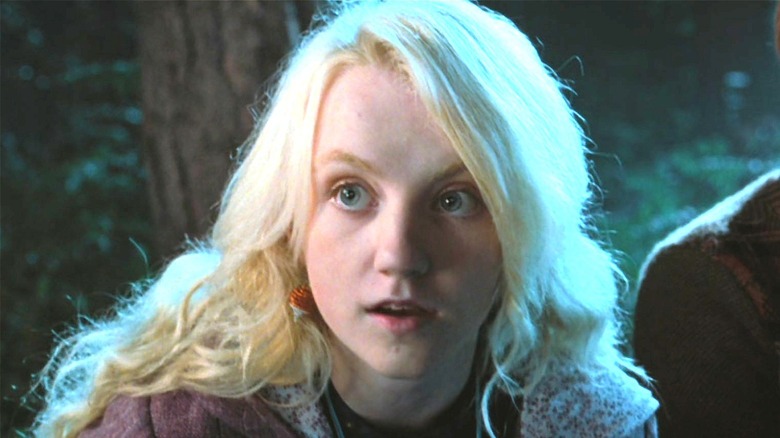 Warner Bros.
Plenty of kids auditioned for the "Harry Potter" film franchise throughout the years, but for one actor, a mistake may have actually helped her get the part.
During the "Potter" reunion "Return to Hogwarts," which HBO Max debuted for fans of the magical franchise on New Year's Day, several actors addressed the audition process for the films, which was typically an open call for kids of all ages to try and book a role in the beloved series. As David Yates — who directed "Order of the Phoenix," "Half-Blood Prince," and both "Deathly Hallows" films, recalled, the auditions were "this crazy open call. Literally anyone could come."
Luckily for Yates and the rest of the cast, one of the people who showed up was Evanna Lynch, who managed to beat out countless other candidates for the coveted role of Luna Lovegood, a spacy Ravenclaw student who meets Harry (Daniel Radcliffe) and his friends Ron and Hermione (Rupert Grint and Emma Watson) in their fifth year. As it turns out, Lynch won the role in the funniest way possible; here's the real reason why Evanna Lynch was perfect for the part of Luna Lovegood.
Evanna Lynch channeled Luna's whifty tendencies during her audition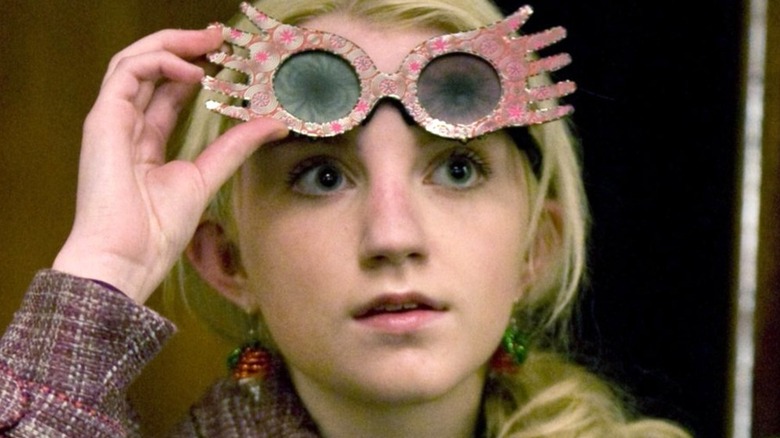 Warner Bros./YouTube
As Lynch remembers, during her improvised audition against Radcliffe, she found herself totally intimidated — which actually helped her book the part.
"I remember Dan very vividly — it was on my screen test," Lynch tells the camera. "I remember him talking to me, and I kept forgetting that I have to talk back to him, because I'm so used to watching him on a screen." According to Lynch, every time Radcliffe spoke to her, she went quiet and just nodded, as she was a bit starstruck. "And I kind of think that contributed to the whole Luna Lovegood vibe, because she is a bit spacy," the actress admits during the special.
It probably did help her win the part, but there's no question that Lynch's overall sensibilities, especially her dreamlike, eccentric quality, helped show Yates that she was the ideal candidate to play Luna. Throughout the remainder of the series, Lynch won over fans of the series with her performance, so it's lucky for all of them that she totally spaced out during her audition.
Lynch's performance in the "Potter" films and her appearance in "Return to Hogwarts" are both available to watch now on HBO Max.